Employees are dominantly control over the company's growth and performance. According to CBRE report, 70% of Millennials and Gen Z employees nowadays tend to value the quality of their workspace, especially the flexible arrangement layouts and comfortable facilities.
It is important to give employees some places to engage well in collaborative meetings, personal-focused work, or even recreational activities that suit their work-style rather than simply providing a private workplace.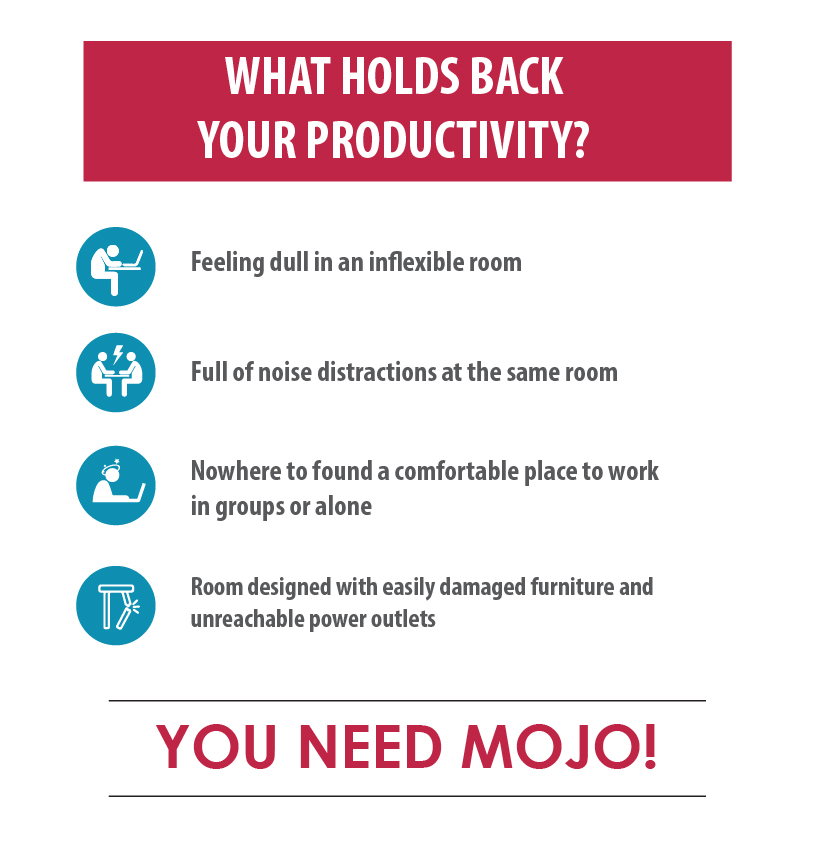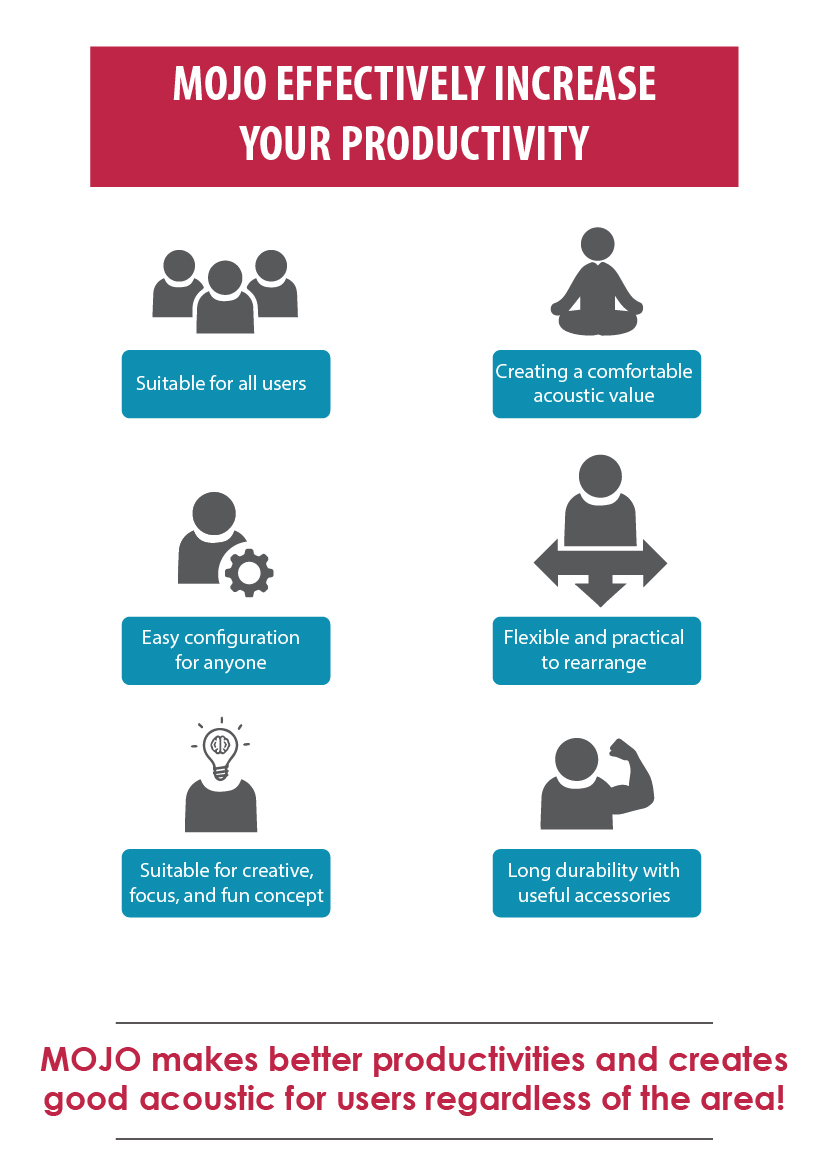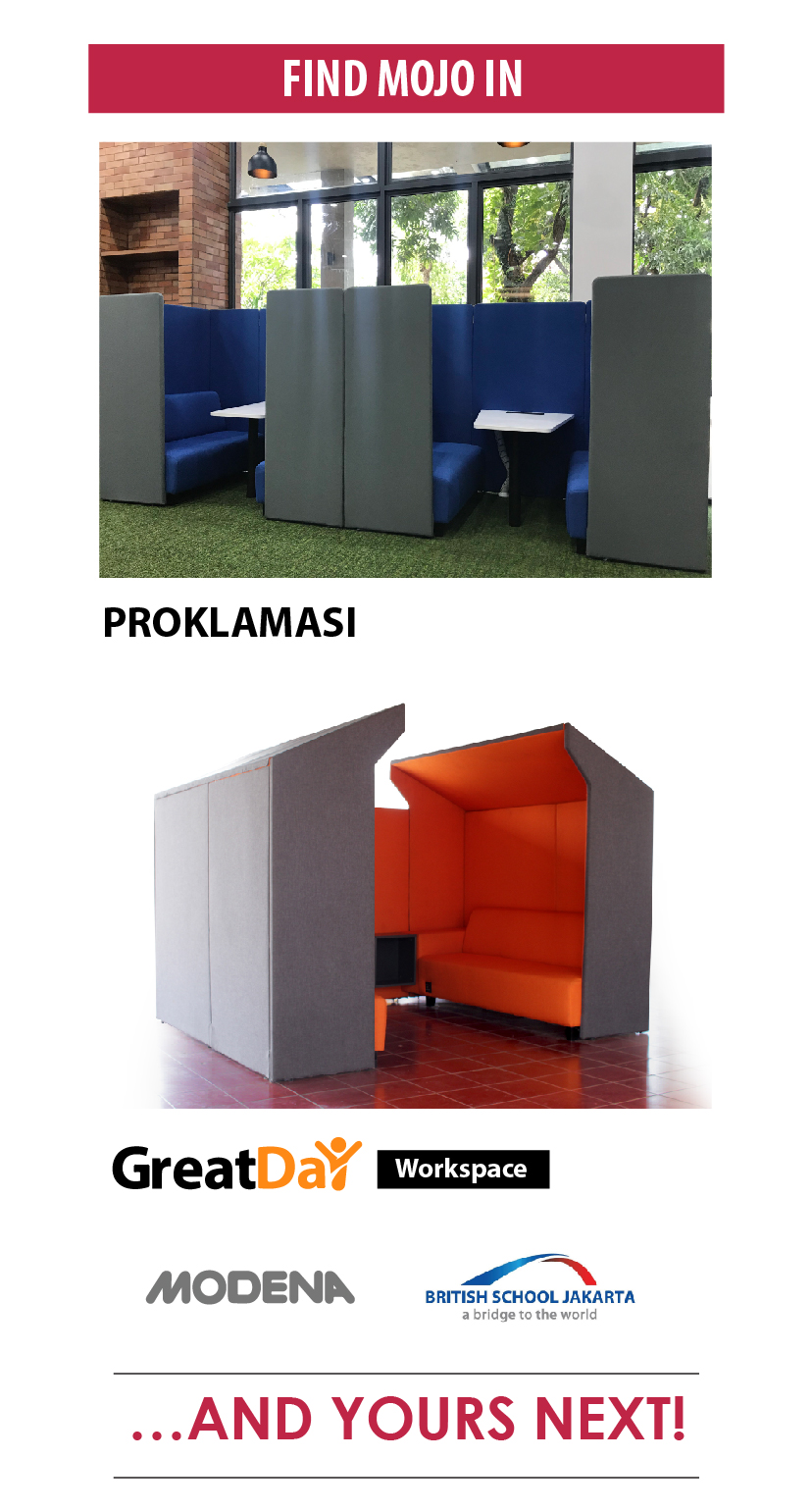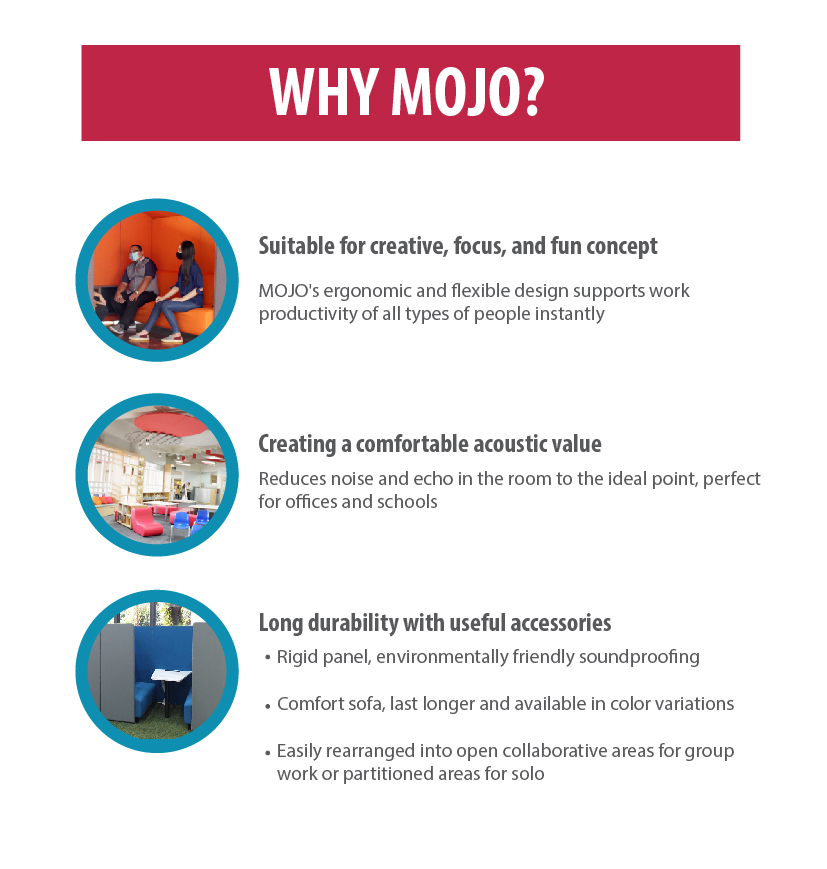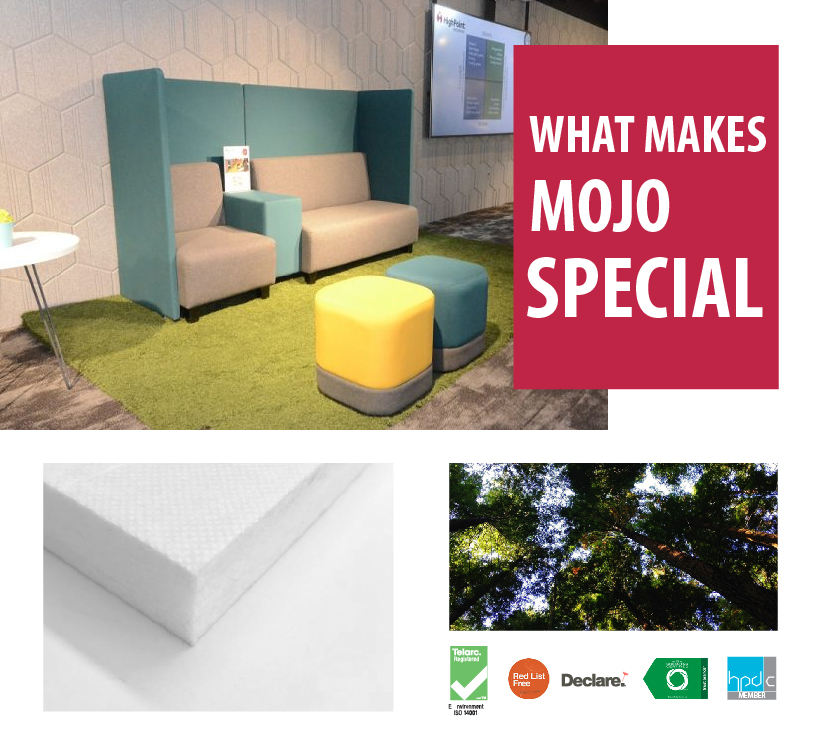 APA PANEL ACOUSTIC
Made in New Zealand of 100% PET (more than 65% recycled plastics turn into hygienic acoustic fibers), non-irritant and non-allergies, environmentally friendly compared to other soundproofing products. APA Acoustic Panel effectively dampens 75% of sound echo to support MOJO's comfortable use.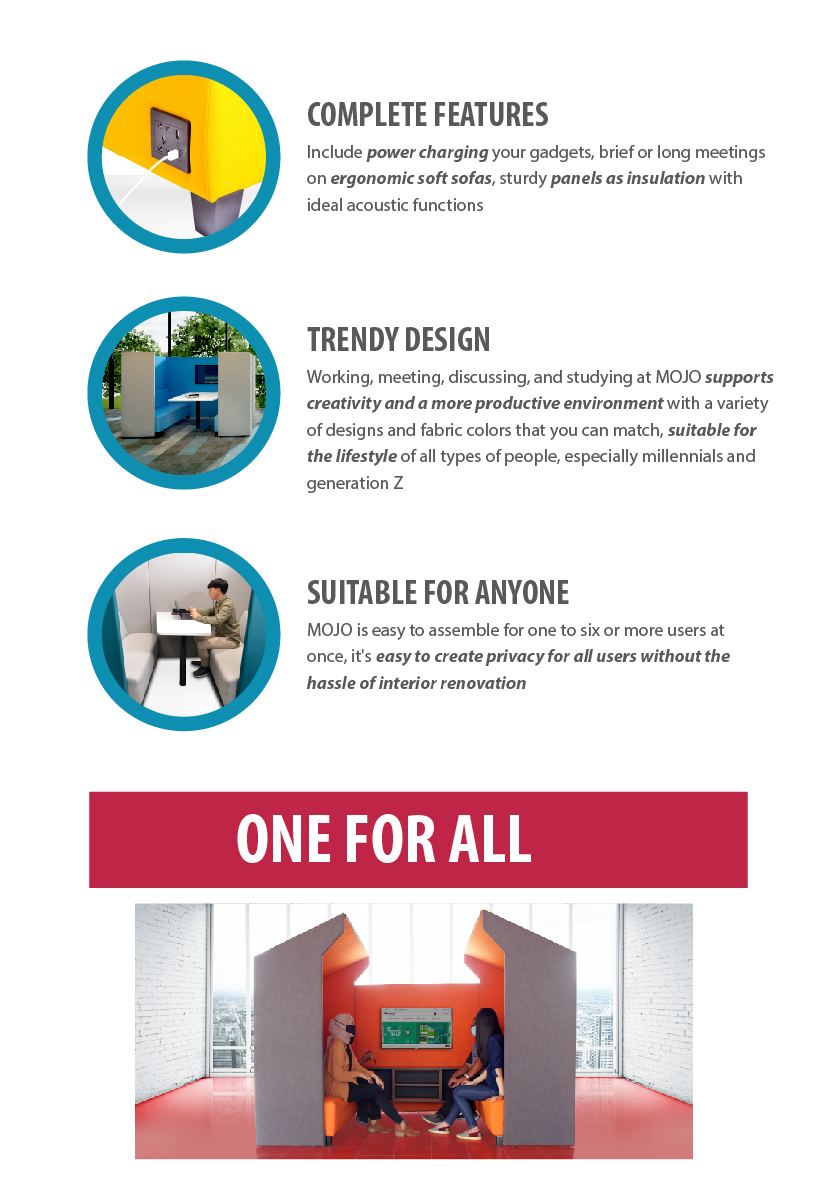 MOJO is suitable for office work areas, breakout and collaboration rooms, hotel or airport lobbies, waiting rooms, school or college classrooms, libraries, anywhere that certainly increases work productivity in open collaborative areas or in partitioned semi-private areas!

As a competitive coworking space, we have to adapt well in pandemic era. MOJO fits perfectly with coworking space that is safe and comfortable for all ages, easily reconfigured as their wishes which greatly adds the spaces' selling value.
As a designer, it is necessary to plan a comfortable interior for our clients. The designs, colors, shapes, sizes, even acoustic effectiveness is very important and rarely used in most furniture. MOJO is the best innovation for our clients who are mostly MZ that value the quality of their working space concept.

by purchasing MOJO Single PODs in each elementary classroom years ago, as it's child-friendly material, we found most of our students love the perfect space for themselves each to have quiet time away from groups in classroom, especially when they need time to repeat new studies and material assigned.

I really like MOJO sofas in our office collaboration-work-meeting room. Unique and versatile for us who work alone or in groups, brainstorm thousands of ideas every day, meet online-offline clients without disturbing other teams even though they are in the same room. With plugs attached in sofa, MOJO makes us more productive in a fun way.

It's really fun! Our 'open-space workspace as well as a coworking space-style' showroom concept is well designed with MOJO. Our showroom is becoming more colorful and it's easier to rearrange for impromptu discussion with customers.