How Effective Is Partition in Preventing Covid-19?
In the current #NewNormal era, many people are taking steps to prevent the spread of Covid-19 in the work environment. Many steps have been taken to keep work safe within the health protocols that have been implemented. One of them is mounting the partition. Partitions are considered to have an important role in preventing the spread of Covid-19, especially in a work environment with an open space system. However, how effective are partitions in preventing the spread of the Covid-19 virus?
Researchers* simulate the effectiveness of partitions to prevent Covid-19 from using super computers. The partition usually is prepared low enough so that one can see one another. But in fact, when someone coughs, droplets less than 10 micrometers are dispersed into the air and circulate around the partition and reach other people.
NO PARTITIONS
If there is no partition, Droplets Easily fly to the person sitting across from you, and the other two people sitting diagonally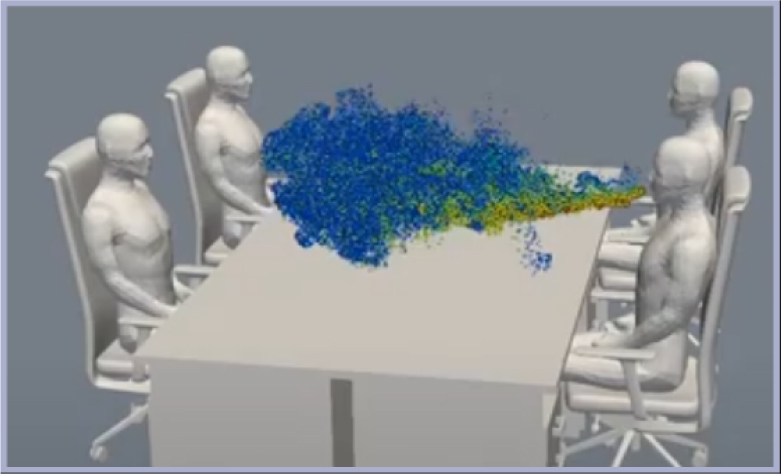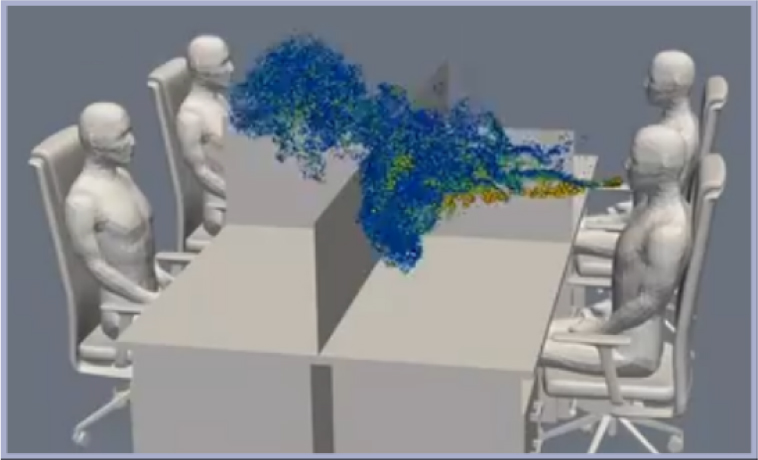 PARTITIONS 120 CM
If you use a 120cm high partition, many droplets can still pass through the partition and spread to other people.
PARTITIONS 140 CM
If you use a 140cm high partition, the droplets won't spread to the person sitting next to you or diagonally.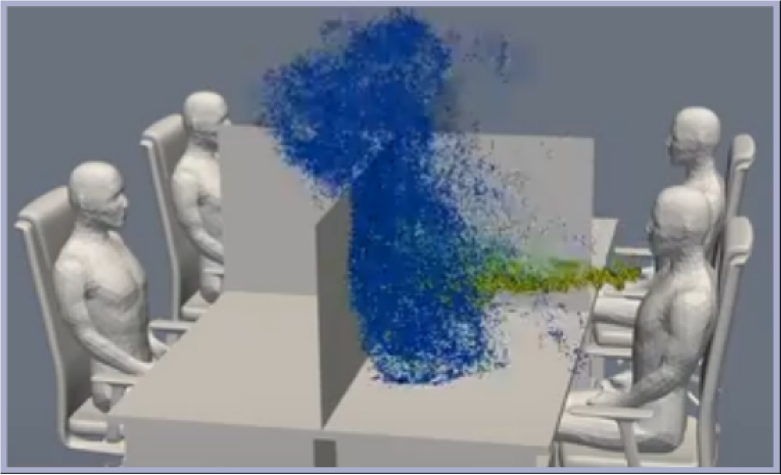 In conclusion, based on the research results of the researchers* the partition that is considered effective and appropriate for preventing Covid-19 in the work environment is a partition with a height of 140 cm
*This Research Provided by Riken Center for Computational Science and Toyohashi University of Technology. Supported by Kyoto Institute of Technology and Osaka University
Highpoint has a collection of PDP (Physical Distancing Partition) partitions which are made specifically with the height recommended by researchers to effectively prevent the spread of the corona virus in the work environment. Get the best deals PDP partition (Physical Distancing Partition)
For further information click the link below: