Di era #NewNormal seperti sekarang ini, banyak orang melakukan langkah pencegahan penyebaran Covid-19 di lingkungan kerja. Banyak langkah yang ditempuh agar bekerja tetap aman dalam protokol kesehatan yang dilakukan. Salah satunya adalah memasang partisi. Partisi dinilai memiliki peran penting dalam mencegah penyebaran Covid-19, terutama di lingkungan kerja dengan system ruang terbuka, Namun seberapa efektif partisi dapat mencegah penyebaran virus Covid-19?
Para Peneliti* mensimulasikan keefektifan partisi untuk mencegah Covid-19 menggunakan super komputer. Partisi biasanya disiapkan cukup rendah agar dapat saling melihat satu sama lain. Namun nyatanya, Ketika seseorang batuk, droplet berukuran kurang dari 10 mikrometer bertebaran ke udara dan beredar disekitar partisi dan mencapai orang lain.
tidak ada partisi
Jika tidak ada partisi, Droplet dengan mudah berterbangan ke arah orang yang duduk di seberang, dan dua orang lainnya yang duduk secara diagonal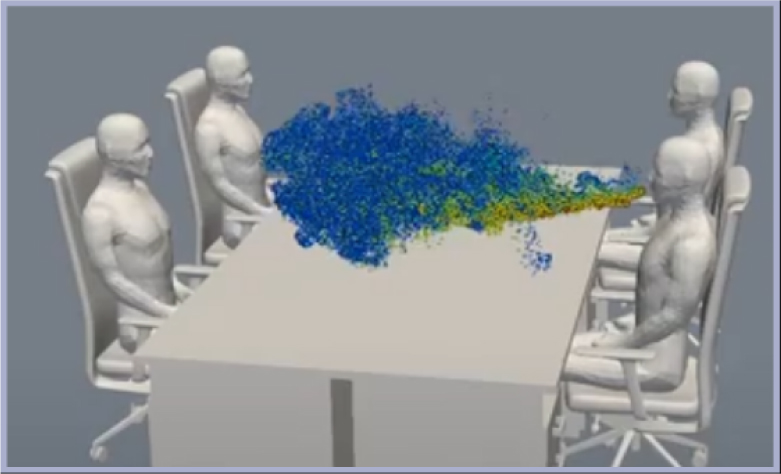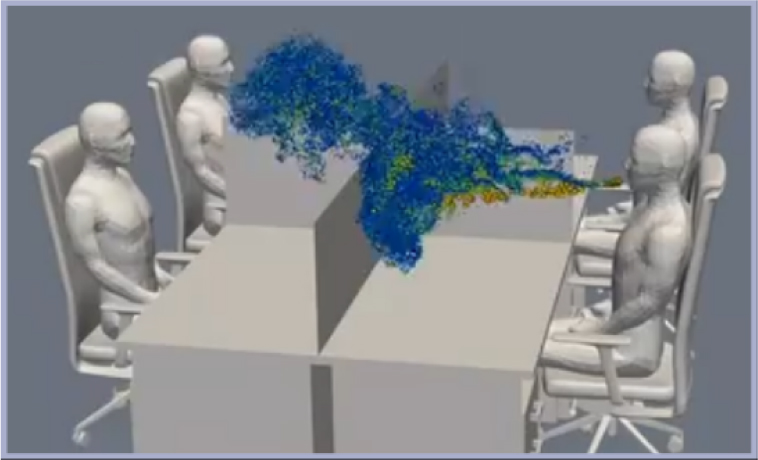 Partisi 120 cm
Jika menggunakan partisi setinggi 120cm banyak droplet yang masih bisa melewati partisi dan menyebar kearah orang lain.
Partisi 140 cm
Jika menggunakan partisi setinggi 140cm droplet tidak menyebar ke orang yang duduk disebelah maupun diagonal.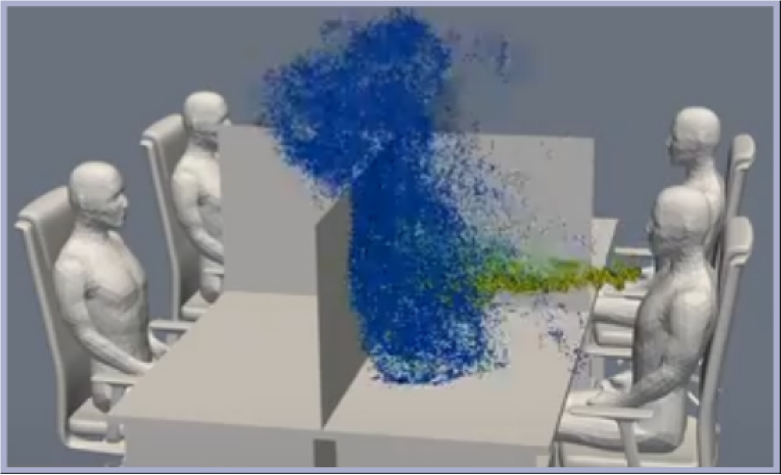 Kesimpulannya, berdasarkan hasil penelitian para peneliti* partisi yang dinilai efektif dan tepat untuk mencegah Covid-19 dilingkungan kerja yaitu partisi dengan ketinggian 140 cm
*This Research Provided by Riken Center for Computational Science and Toyohashi University of Technology. Supported by Kyoto Institute of Technology and Osaka University
Highpoint memiliki koleksi partisi PDP (Physical Distancing Partion) yang dibuat khusus dengan ketinggian yang disaranakan oleh para peneliti untuk mencegah terjadinya penyebaran virus corona di lingkungan kerja secara efektif. Dapatkan penawaran terbaik partisi PDP (Physical Distancing Partion) & furniture lainya yang dengan harga terbaik di promo #NewNormal.
Informasi lebih lanjut klik link di bawah ini: