Case TV Minimalist Model That Is Right For Your Room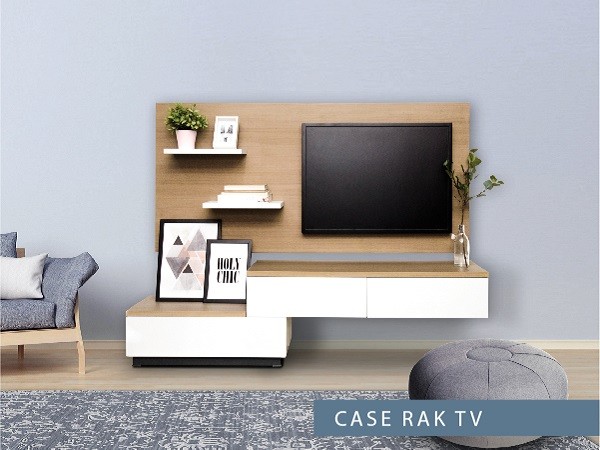 There are various types of TV shelves that you can choose to complement the decor in your office or home. TV racks are currently not only used to support TVs but can also be multifunctional furniture because they are usually equipped with various additional features. The minimalist model TV rack itself has been chosen for various reasons such as size efficiency, style variations, and relatively more affordable prices. For references to various choices of minimalist model TV shelves at the best prices, you can visit the official website of HighPoint Furniture.
How to Choose the Right Case TV
Choosing the right TV rack does require various considerations. Price is often a determining factor. But actually there are other things that should be considered such as the quality of the materials, the type of design, the completeness of the features and so on. Here are some tips for choosing the right minimalist model TV rack for your room:
ADJUST TO THE SIZE OF THE ROOM
You should first measure the room where you will place the TV rack. This is to create a balanced impression on the room. If the TV rack is too large, while the room is not that wide, the room will look narrower. It is recommended to choose a TV stand that is at least 20% of the length of the TV.
SELECT THE APPROPRIATE SHELF HEIGHT
The height of the minimalist model TV rack that you will choose must also be appropriate. You have to consider the height of the floor to the roof first. Then, choose a TV rack that doesn't make the room look narrower. You can also consider viewing distance in determining the right height for the TV rack.
CHOOSE THE RIGHT SHAPE
Minimalist model TV racks have various types of designs and shapes. You can choose according to the theme of the room. For example, you can choose a minimalist model TV rack that is compact and smart to make the room look more balanced and attractive. If you have a room with an unusual shape, then you can also choose a minimalist TV rack that will make the room look more attractive. HighPoint also provides a TV rack that can be placed in a corner without reducing the aesthetics of your room.