Project at JIS (Jakarta Intercultural School)
Jakarta Intercultural School, Early Year Center building Acoustic ceiling installation using Frontier 12mm – Talus. Installed in such intriguing way brings ceiling design to a whole new level.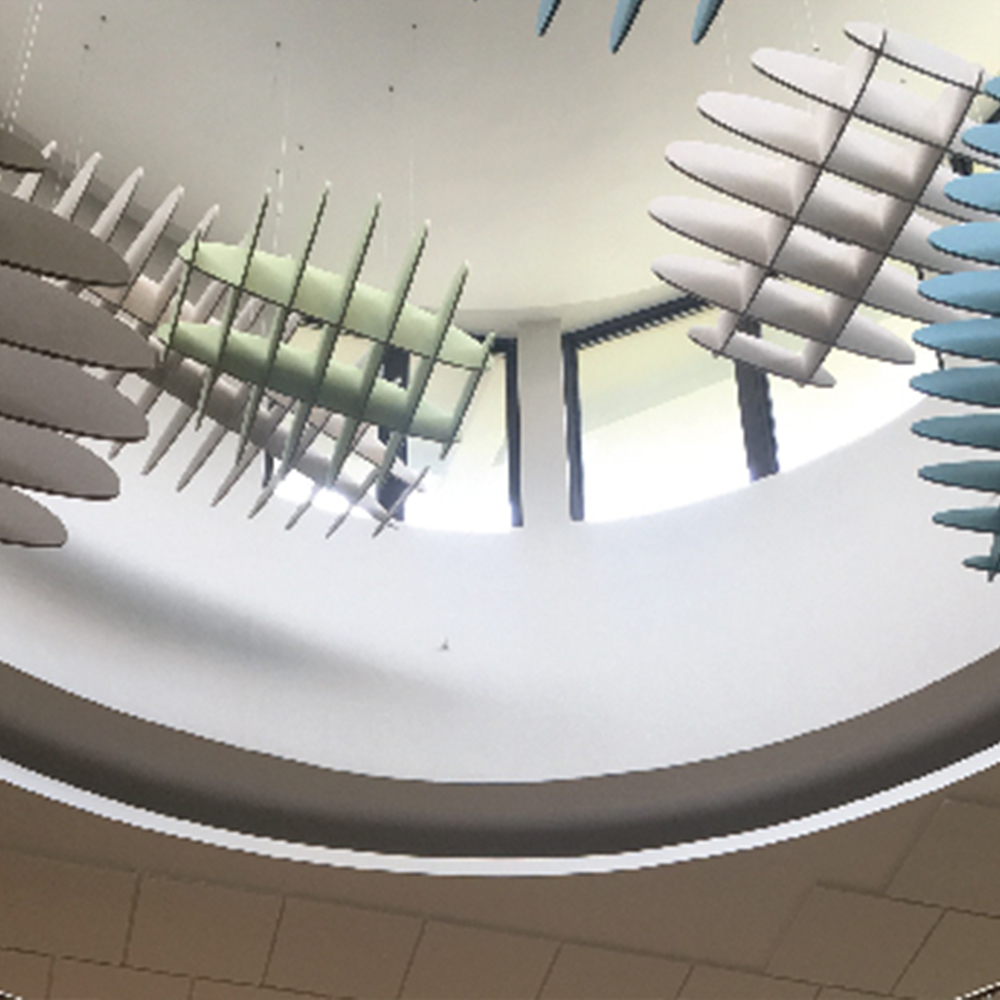 JIS-EYC was built as an open concept learning center, with minimum barrier to each area resulting the sound travels without any restrictions. Initial RT time at voids and corridor could reach 3,7s, causing a huge problem with Echoes Space.
HighPoint suggested to combine ;
1. composition on the available wall
2. 25mm Quite-space panel on the ceiling,
3. Lattice hanging baffles to stop sound spiraling around void area.
All suggested product was installed in such a way to emphasize the dynamic and modern design of the building interior.
The result are fantastic, RT time drop to around 1,2s. The space feels more comfortable to have conversation or other activities. Clarity of the speech also increase significantly.