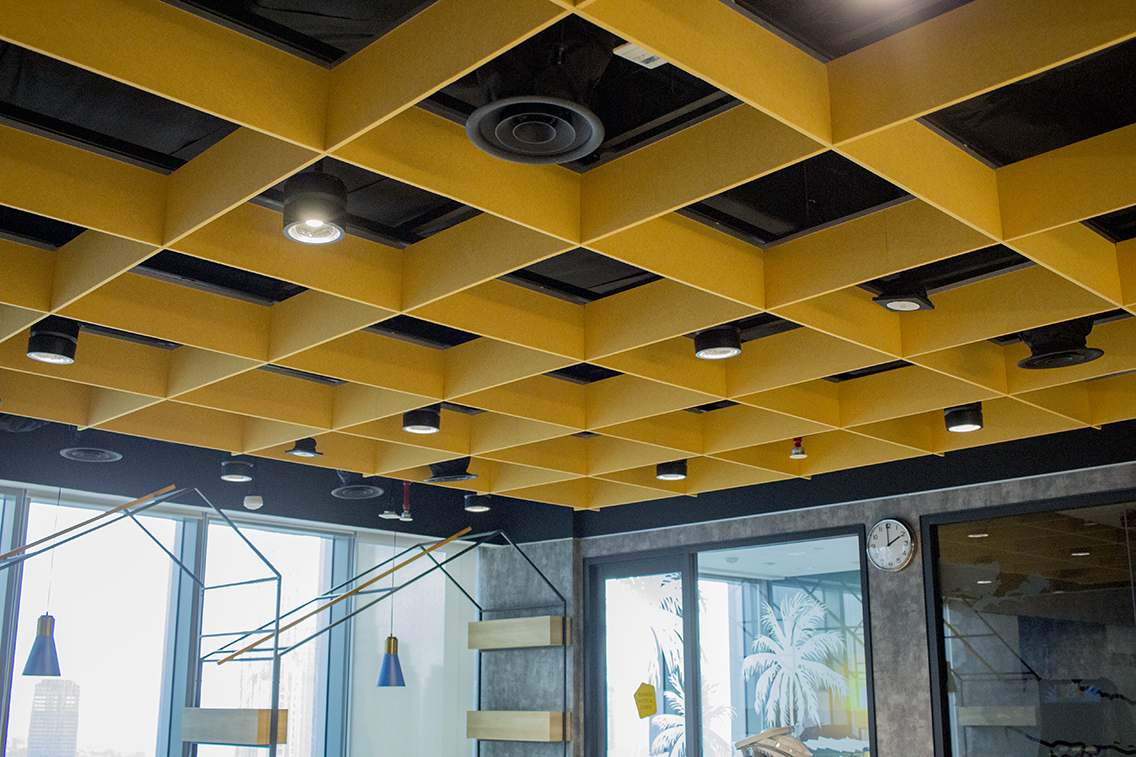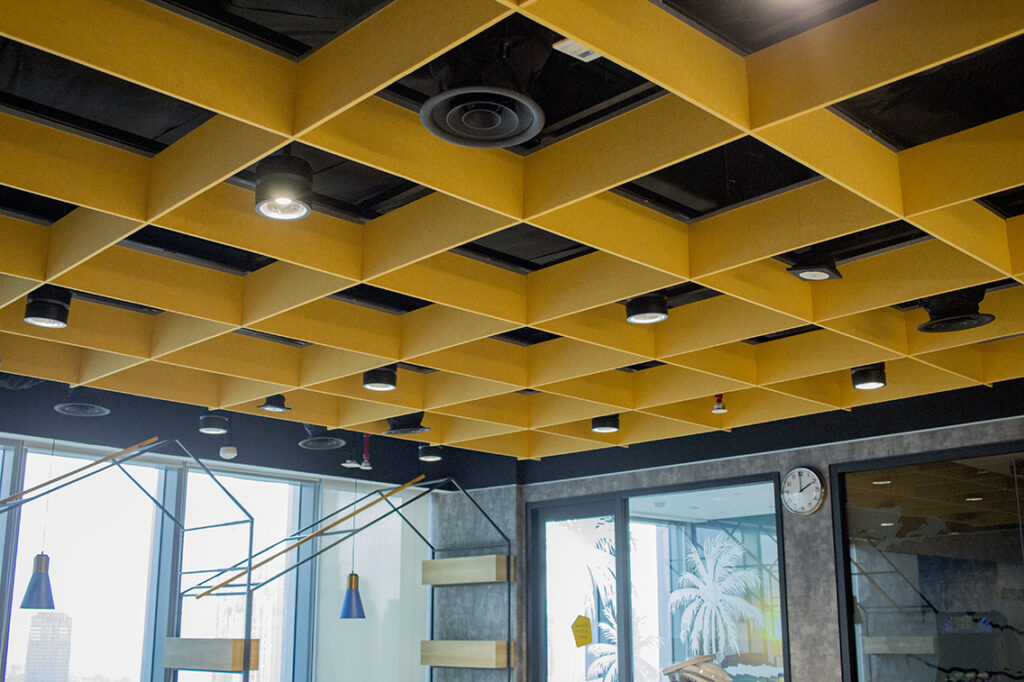 HIGHPOINT ACOUSTIC BRINGS NEW, FUN THEME 'ACOUSTICALLY' TO YOU!
ABOUT BOOKING.COM JAKARTA
By putting forward technology that takes the friction out of travel, Booking.com, as the biggest online travel agency in Indonesia, connects millions of travellers to memorable experiences and incredible places to stay. The privilege itself reflects to company's workspace that required acoustic control and effective interior plan.
Project Name : Booking.com Office
Location : Sudirman, Jakarta
Requirement : Reduce noise reverberation in rooms with (almost) full glass wall
THE CHALLENGE
Designers wanted to maintain the company's open, welcoming environment for employees and clients to work and collaborate in Breakout and Collaboration Area. But with expansive layout and glass surfaces throughout the space, the new design had the potential to be distracting for employees. Also, the client wanted a private and quiet space / phone booth to be more personal.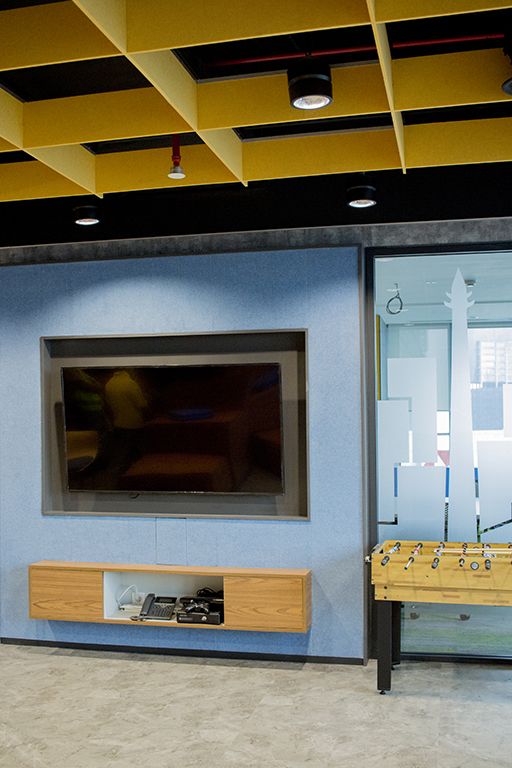 THE SOLUTION
This expansive open-collaboration area needed a key visual and acoustic element to tie together the space's key performance initiatives surrounding ambiance, sound, and visual projection for its numerous loose activities and events. With HighPoint Acoustic's striking yellow AUTEX Frontier and bright, brilliant blue Composition creates fun yet casual ambience for workers to relax their mind during collaborate.
THE RESULT
HighPoint Acoustic's AUTEX Frontier hanging on open ceiling and Composition installed on wall surfaces are focal design element for the open plan office surrounded by full glass partition to absorb sound throughout the common office area. HighPoint Acoustic products were custom designed to fit Booking.com space and color palette, the result was effective noise reduction aligned with the company's brand and identity.