HIGHPOINT ACOUSTIC IN SCHOOLS AND LEARNING ENVIRONMENT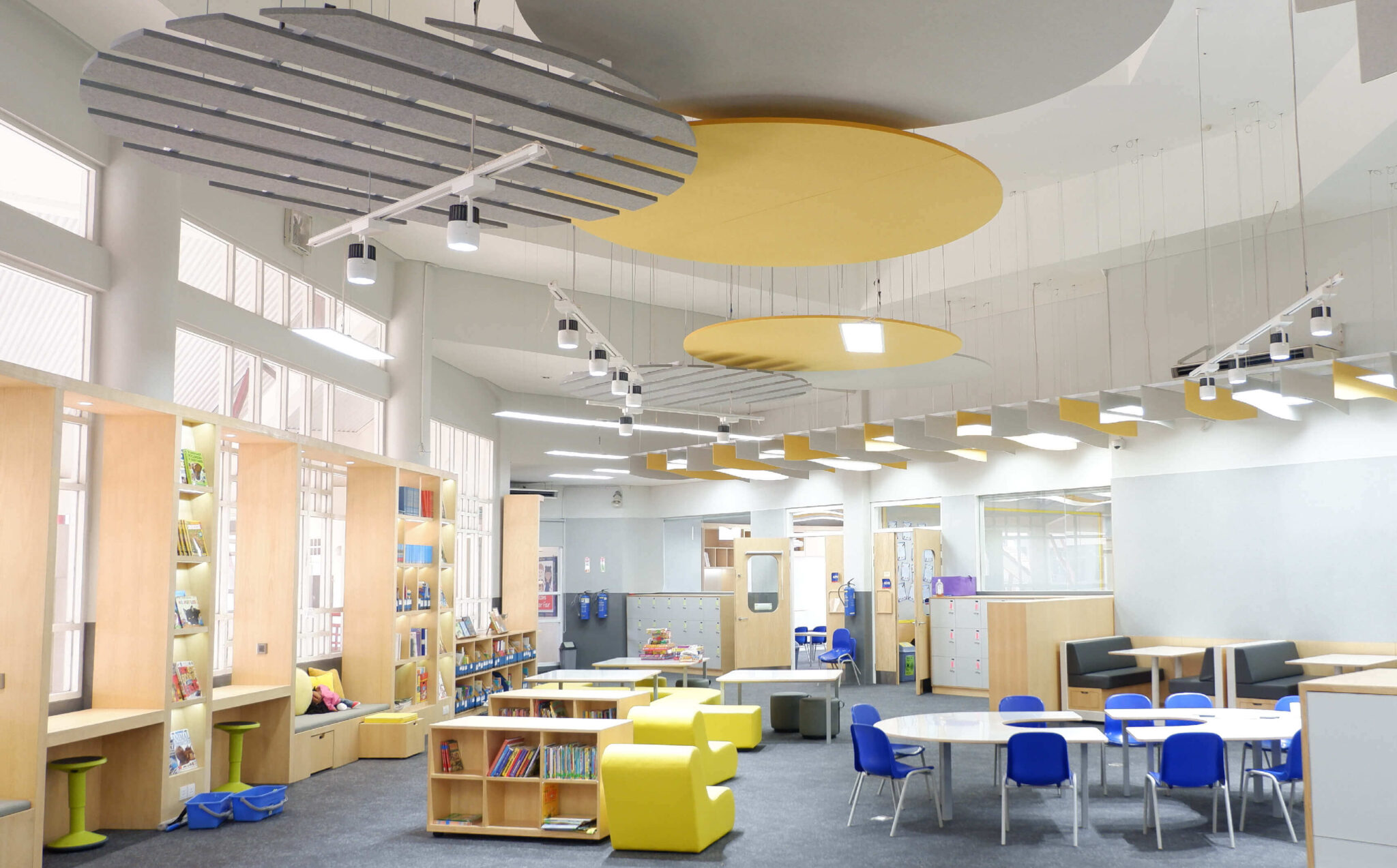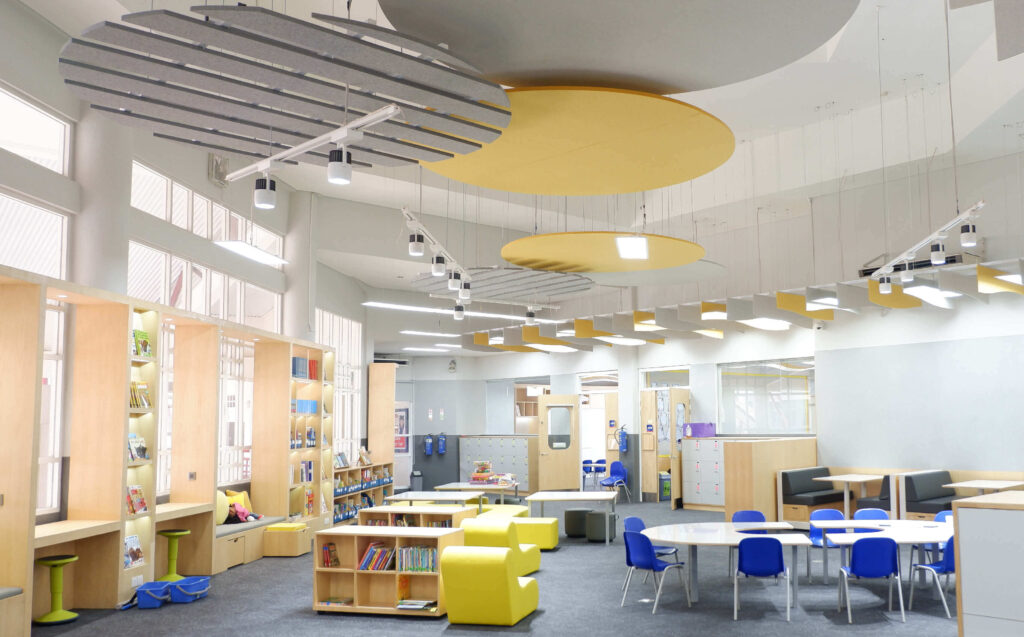 Project Name : British School Jakarta (BSJ)
Location : Bintaro, Jakarta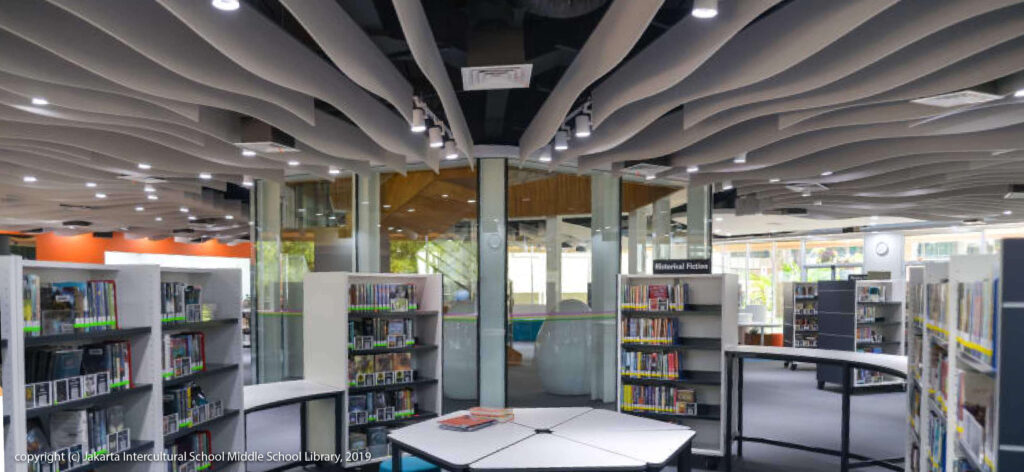 Project Name : Jakarta Intercultural School (JIS)
Location : Jakarta
ACOUSTIC IN EDUCATION ENVIRONMENTS
From a young age, kids quickly become familiar with the phrase "use your inside voice." However, education professionals occasionally need a little extra help when it comes to controlling noise in some of the loudest spaces in an elementary school. Poor acoustics from hard surfaces and tall ceilings, as well as excess noise from active, little learners can negatively affect the sound quality and understanding of speech in the classroom, foyer, and library.
THE CHALLENGE
Numerous local and world-wide studies suggest classrooms are greatly affected by acoustic quality. The design of a classroom needs to take into consideration the effect acoustics can play on the learning environment, as competing background noise can cause students to misinterpret key words, phrases and concepts. With that in mind, the schools tapped HighPoint Acoustic to transform their study room; both British School Jakarta and Jakarta Intercultural School. The design led by HighPoint Acoustic inhouse team and interior designer sought to find a solution that not only helped with noise, but one that could also be used as a key design element.
THE SOLUTION
HighPoint Acoustic incorporated custom-cut acoustic panels to improve sound control within classroom for British School Jakarta. HighPoint Acoustic specifically crafted the hanging circle with different dimensions and design from AUTEX Cube 24 mm panel; approximately 2,40 meter in length and 4 meter tall. Additionally, several custom-cut colorful panel pieces mimic waves to complement the floating theme.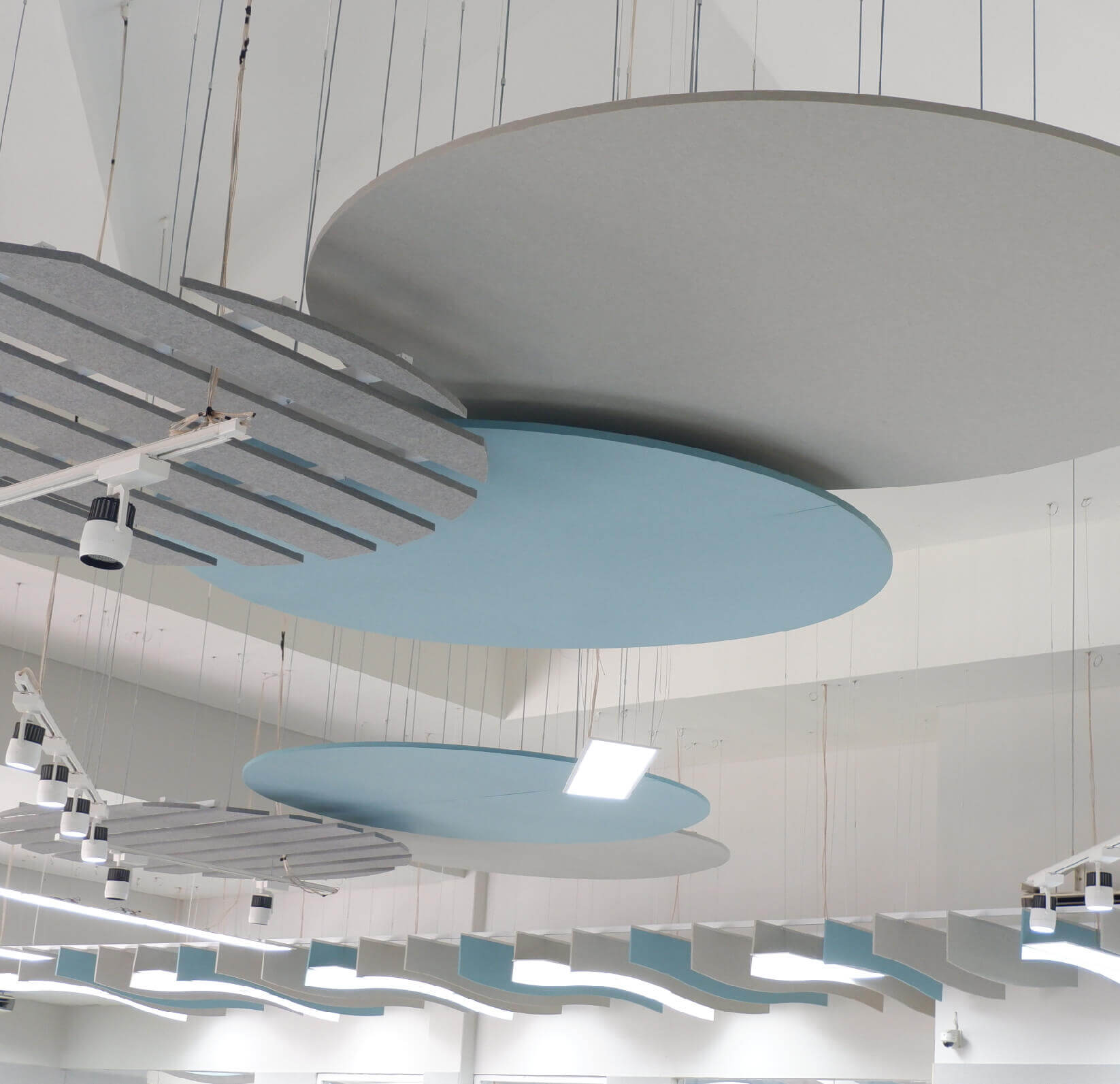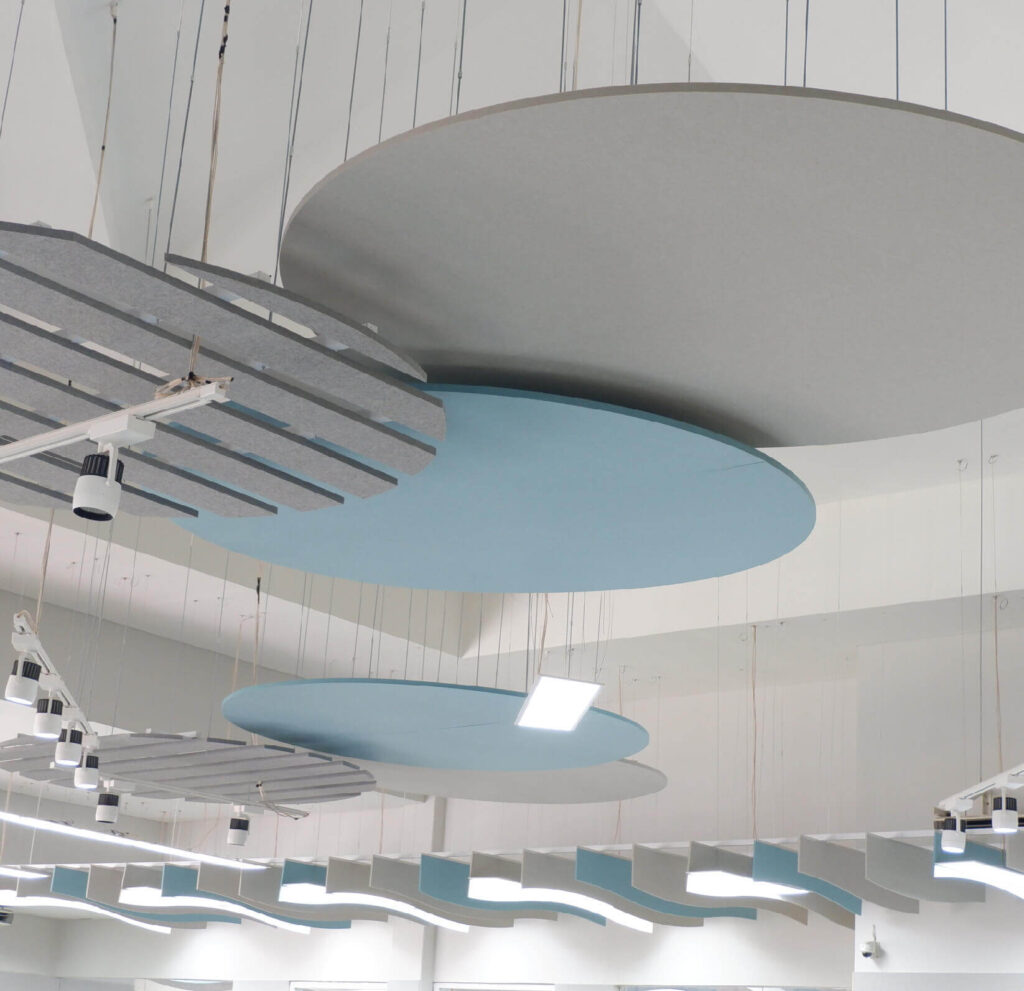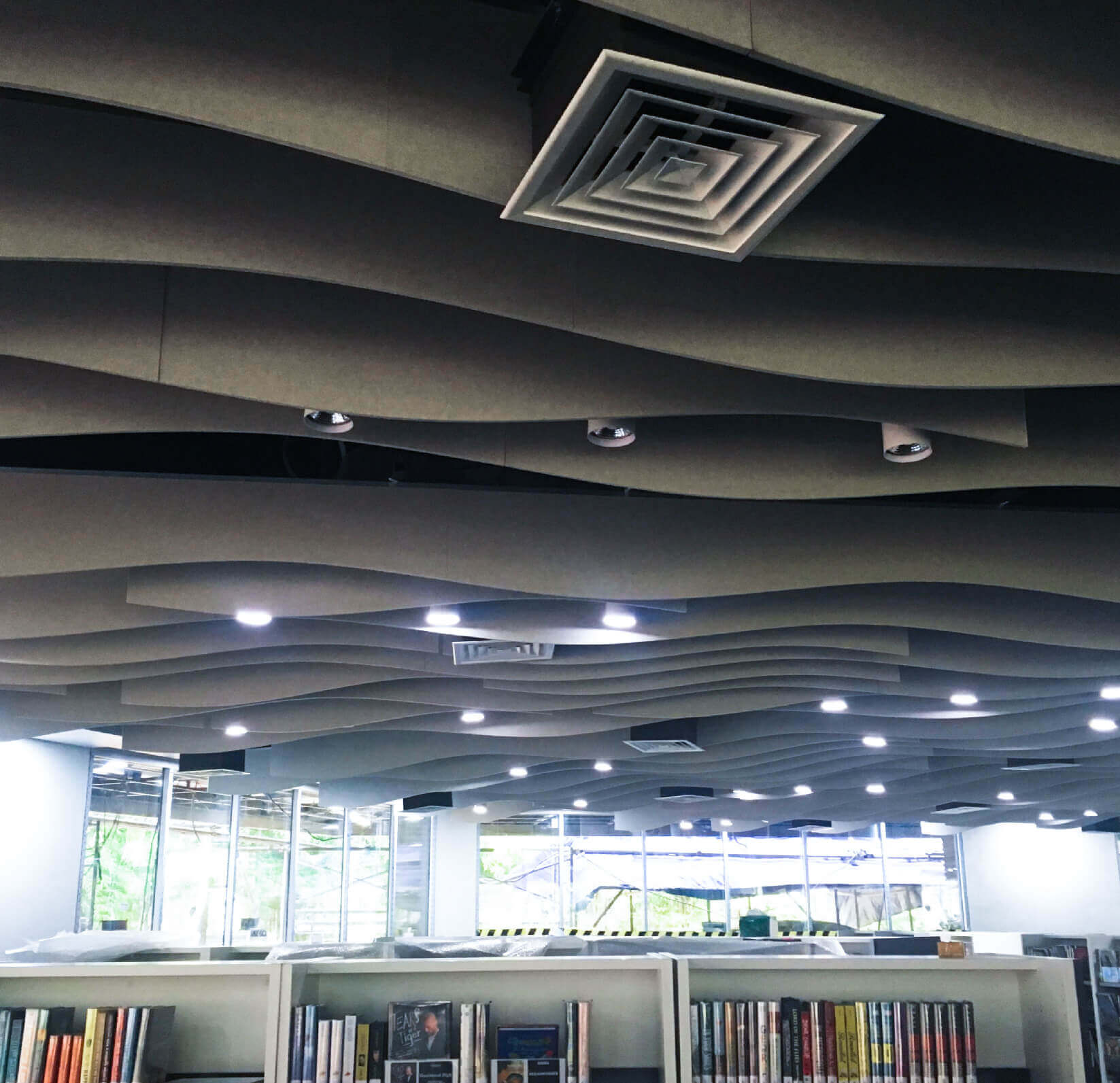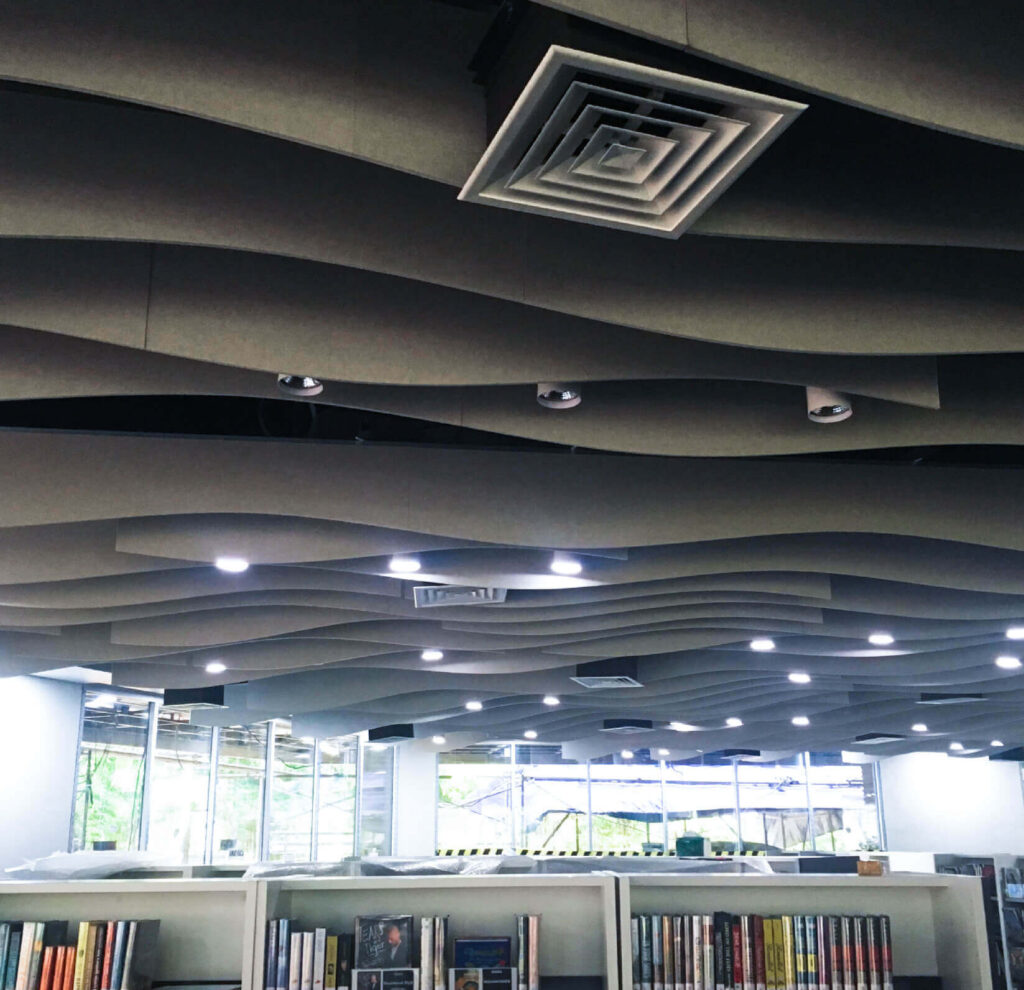 Also, for Jakarta Intercultural School, the concept started with large acoustical clouds on the ceiling that are used to mimic the sky clouds. Using AUTEX Frontier 12 mm hanging on the ceiling as the acoustic solution with diverse placement remarked as a brand new library design for students.
THE RESULTS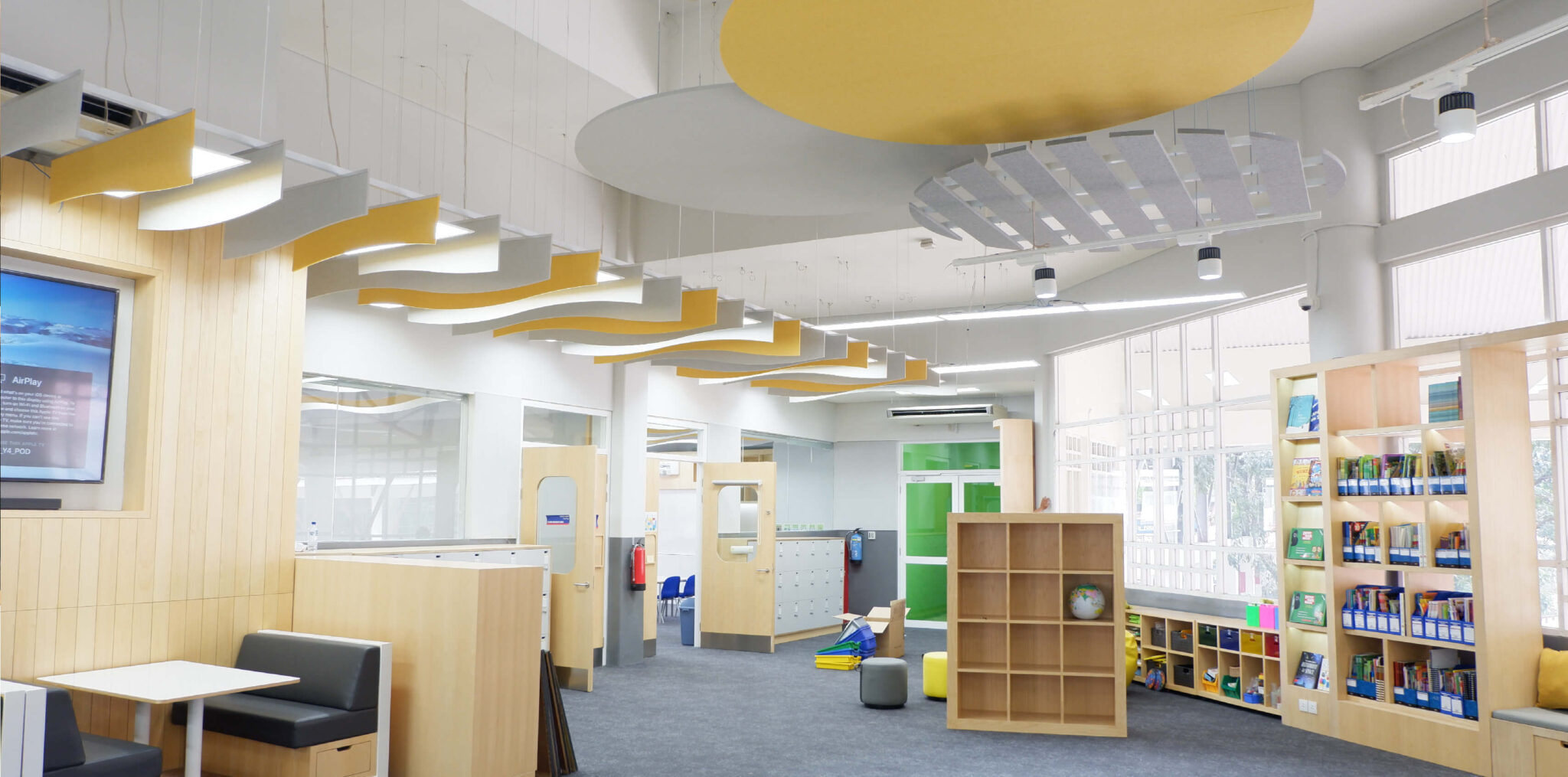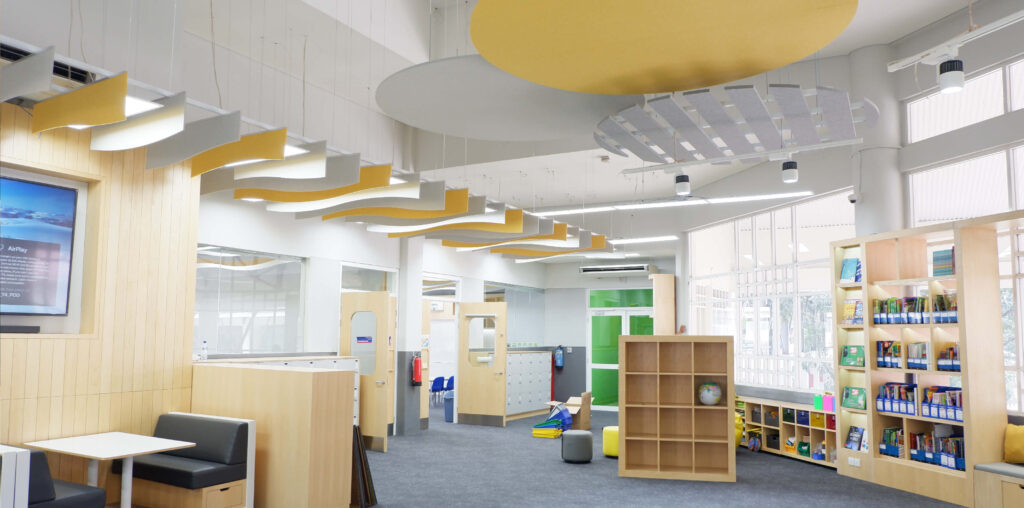 Ultimately, HighPoint Acoustic products improved treated rooms' acoustics significantly and complemented the overall design. Teachers and Students from both JIS & BSJ were delighted with the outcome, and reported improved interaction quality in treated classes. Both JIS and BSJ committed to roll out acoustic treatment in their facilities in a bid to improve learning environment and continue to set the bar for education standard in Indonesia.
The Acoustic Experts of HighPoint Acoustic has specialised acoustic solutions for a range of spaces including classrooms, music rooms, halls and libraries. We can complete an acoustic simulation to advise the best method of treatment for your environment.

Contact us now to get free consultation on your acoustic problem. Our HighPoint Acoustic Specialist will be able to give you a well rounded information and acoustic solutions.