HighPoint Acoustic – Balancing Aesthetic and Acoustic Comfort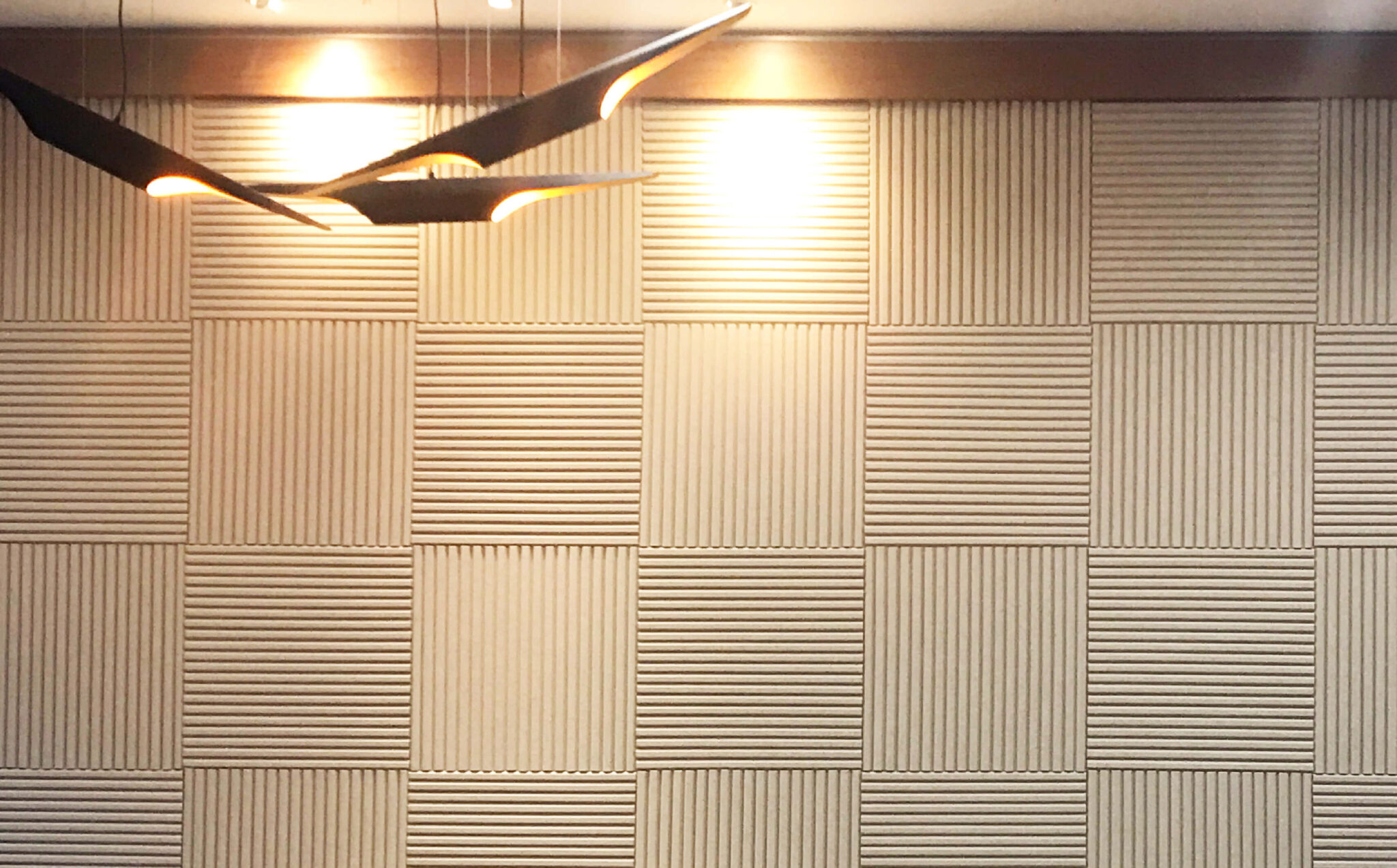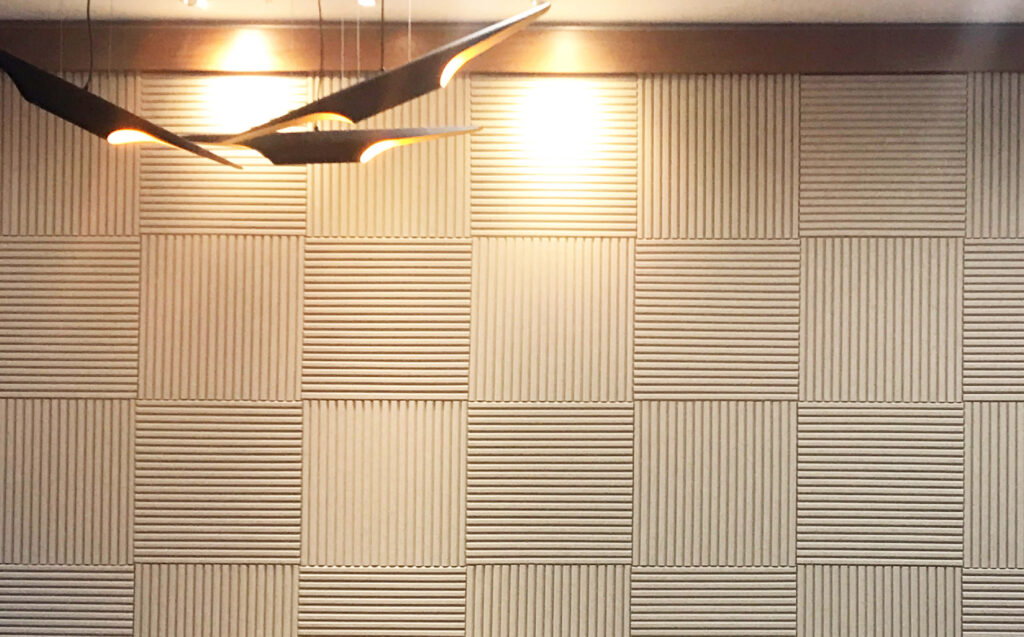 DBS Bank Office Jakarta Incorporates HighPoint Acoustic Panel to enhance Acoustic Comfort and improve Interior Aesthetic.
ABOUT DBS BANK OFFICE JAKARTA
DBS Bank Office, located in downtown area of Jakarta requires the bustle of staff – including managers and CEO – to be more productive in their new workspace. Mirroring the sophisticated vibe of its surroundings, the workspace features a conducive, relaxing atmosphere with interesting wall features.
Project Name : DBS Bank Office Jakarta
Location : Gatot Subroto, South Jakarta
Inquiry : Solution to Deflect and Absorb Noise Reverberation in new office
THE CHALLENGE
Bigger rooms are notorious for being loud—especially when outfitted with hard surfaces like wood, concrete, and glass. Hard materials cause sound waves to frantically bounce around the room. This CEO room was no exception. With this challenge in mind, DBS Bank Office Jakarta sought to strike a balance between fostering an intimate yet buzz-worthy acoustic atmosphere where executives can focusing on important group meetings, individual discussion, or even taking a work call could equally be enjoyable experience.
THE SOLUTION
HighPoint Acoustic Panel named Cube with specialized design by interior consultant –and HighPoint as the contractor on this wall treatment, installed on prominent walls near guest area to complement the scale of the decor. With dynamic and formal design creates visual motion, bringing a unique texture and focal point to what would have otherwise been another hard, flat surface. The trapezoid cut acoustic solution adds depth to the space, while deflecting and absorbing the inevitable sound caused by both the materials inside the room and the users themselves.
THE RESULT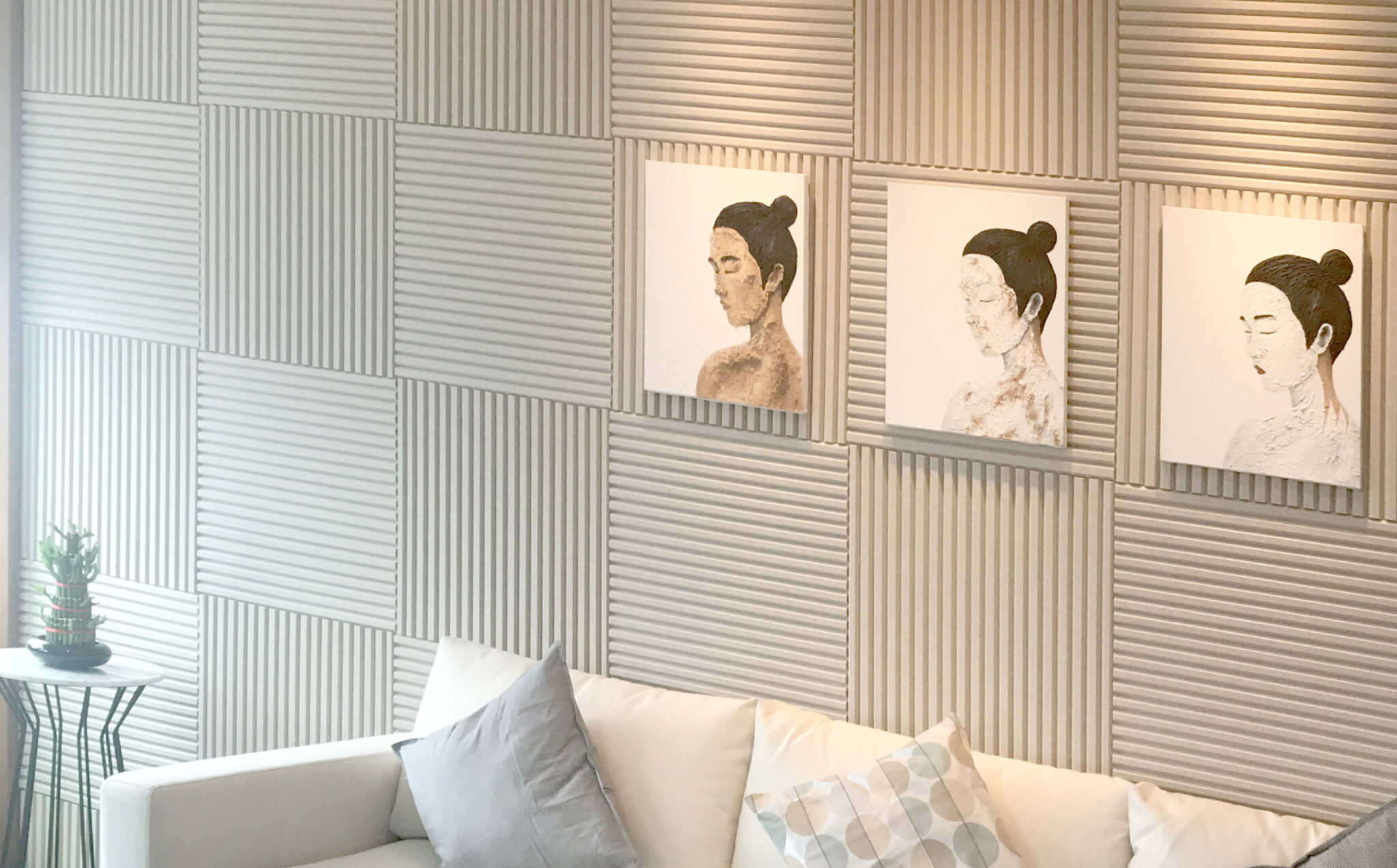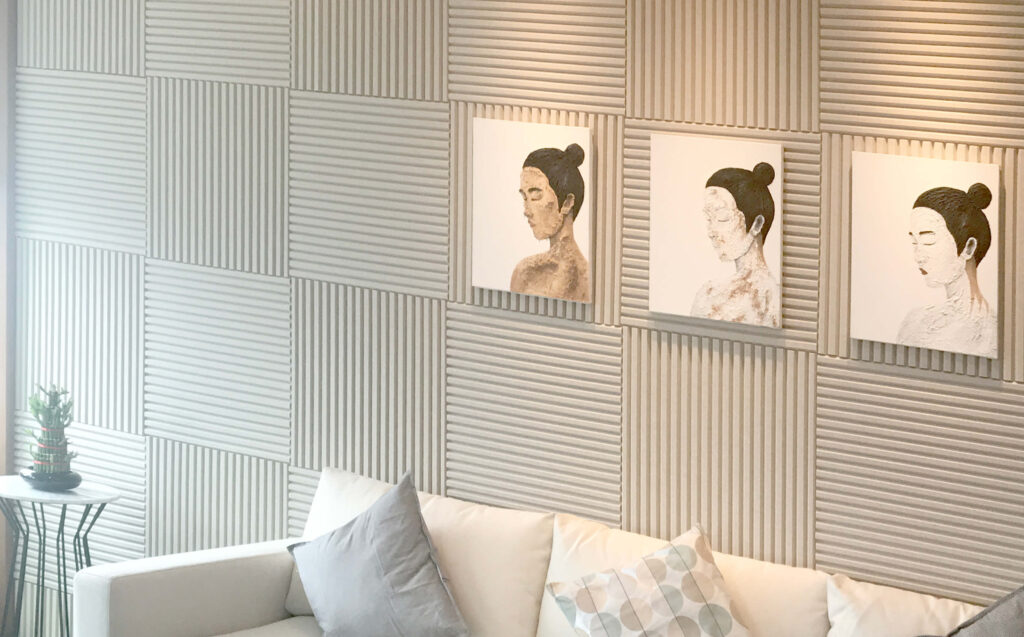 Spanning less than five meter in length, the customized-design HighPoint Acoustic Panel Cube wrapped around featured walls make significant acoustic difference and visual statement. Customized acoustic panel bridges the gap between clean design and sound absorption. It stands out, without overwhelming a space, and matches many adaptive-reuse projects with formal aesthetics.

Contact us now to get free consultation on your acoustic problem. Our HighPoint Acoustic Specialist will be able to give you a well rounded information and acoustic solutions.