How to Shop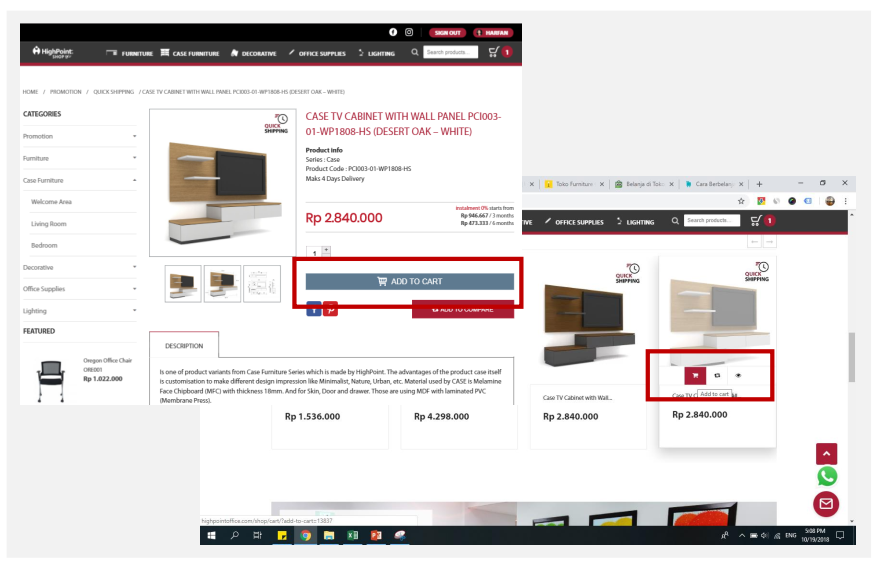 Before you are ordering the product, you need to have an account in our website. Please sign in or register by following this guideline.
Product detail page or pop up quick buy
Choose the product you want to buy and then click "Add to Cart" button.
Checkout page
You will be presented a checkout page, please make sure your order are correct. And than please choose your shipping method and your payment option. If everything ok, now you need to click "Pay Now" button. You will redirecting to the payment page you have been choosed.
Please completing your payment. You will also get notification for your order through your email account. And you can also monitor your order status in user page.

Happy shopping at HighPoint Shop