Our Podiums, Your Voice
Confidence, authority, and impactful communication designed for a compelling and memorable presence.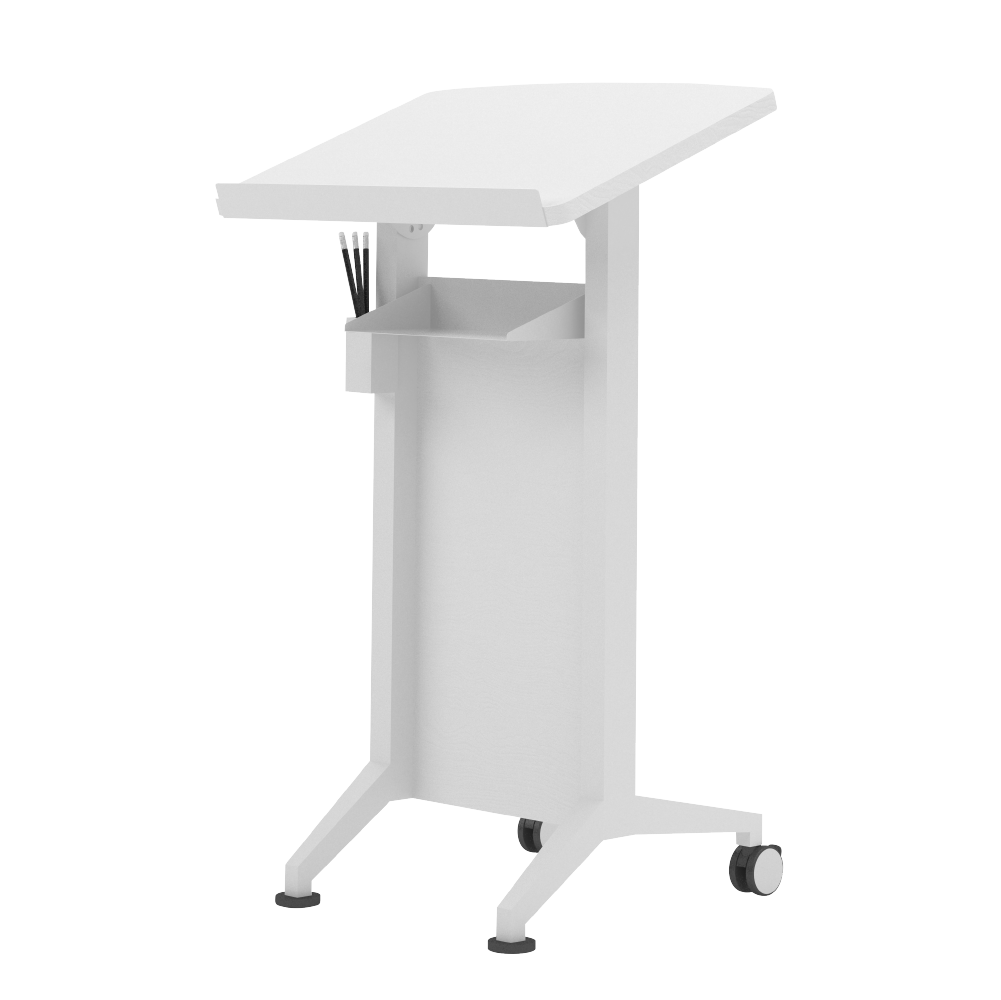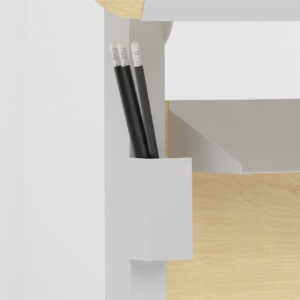 Stationery Tray
The podium's stationery tray is a handy assistant, keeping essentials within reach for confident presentations.
Adjustable Slope Angle
Adjustable slope angle for podiums allows customization of the lectern's surface incline for the speaker's comfort or specific presentation needs.
Specification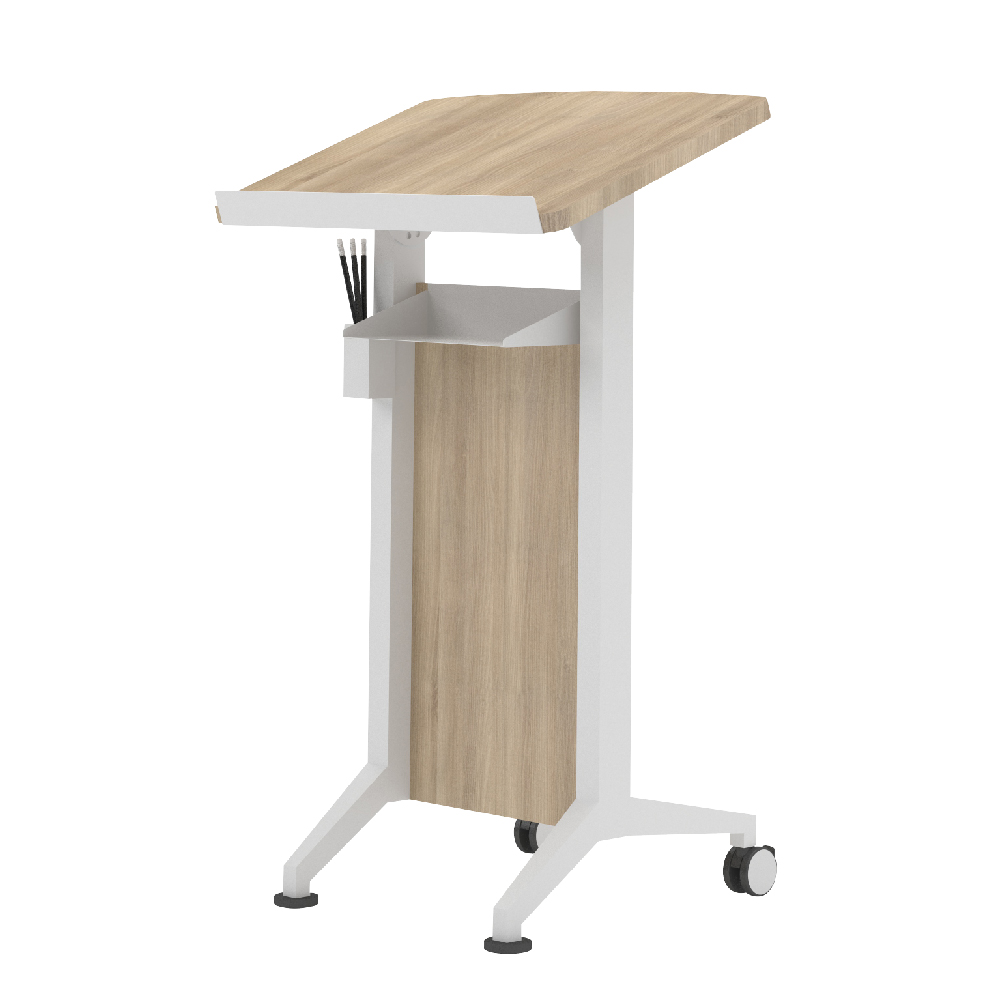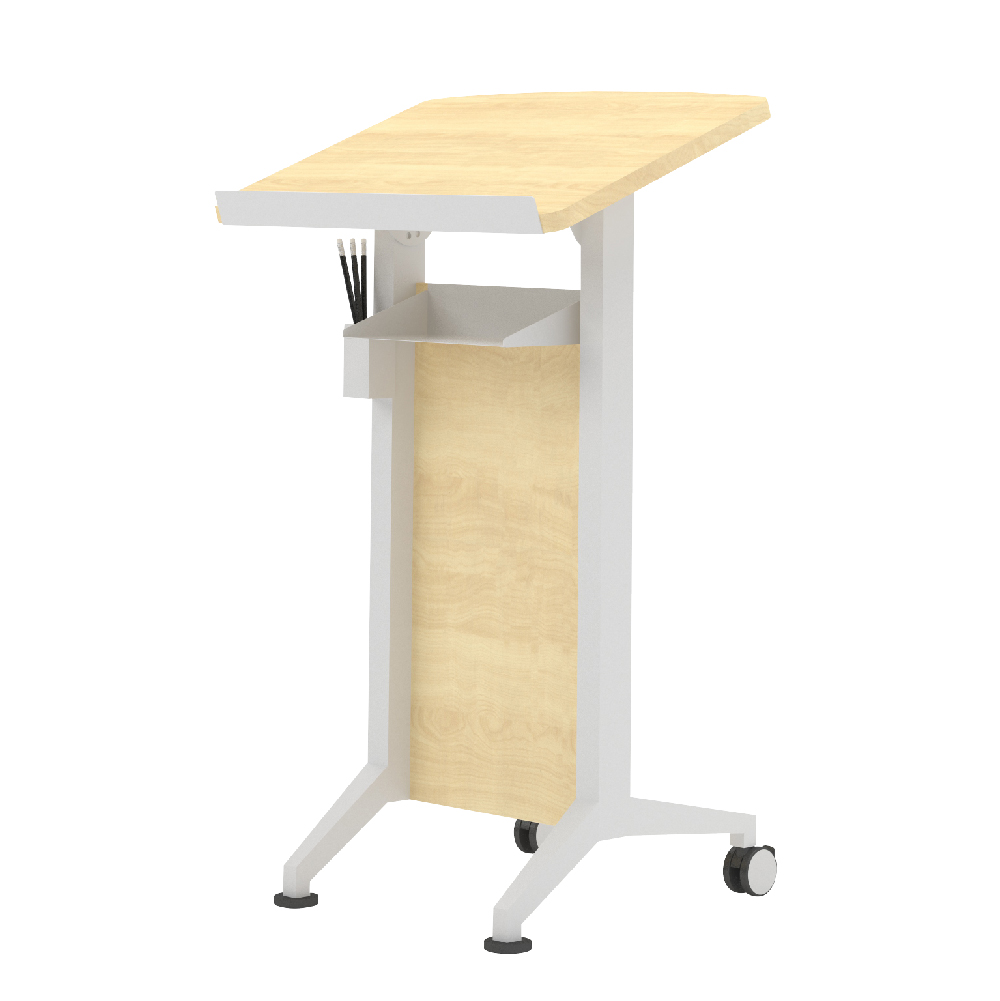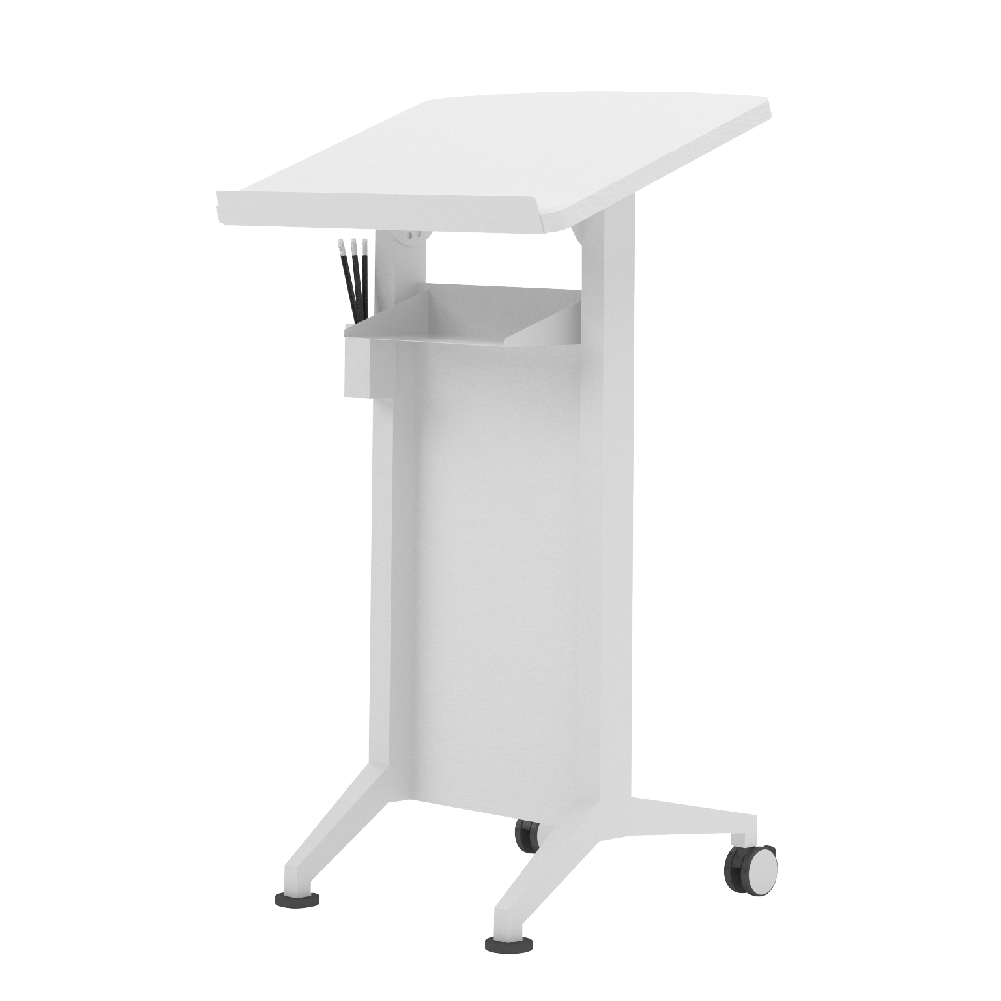 | | |
| --- | --- |
| Material | MFC 25 mm |
| Dimension | 65 x 50 x 100 cm |
| Metal Leg | Metal in White with Castor |
| Modesty | MFC 18 mm |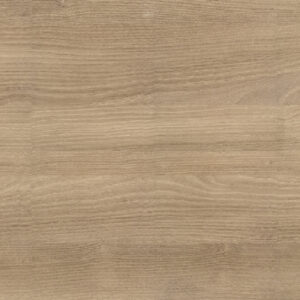 Cappuccino
Oxford Cherry

Light Grey
Downloads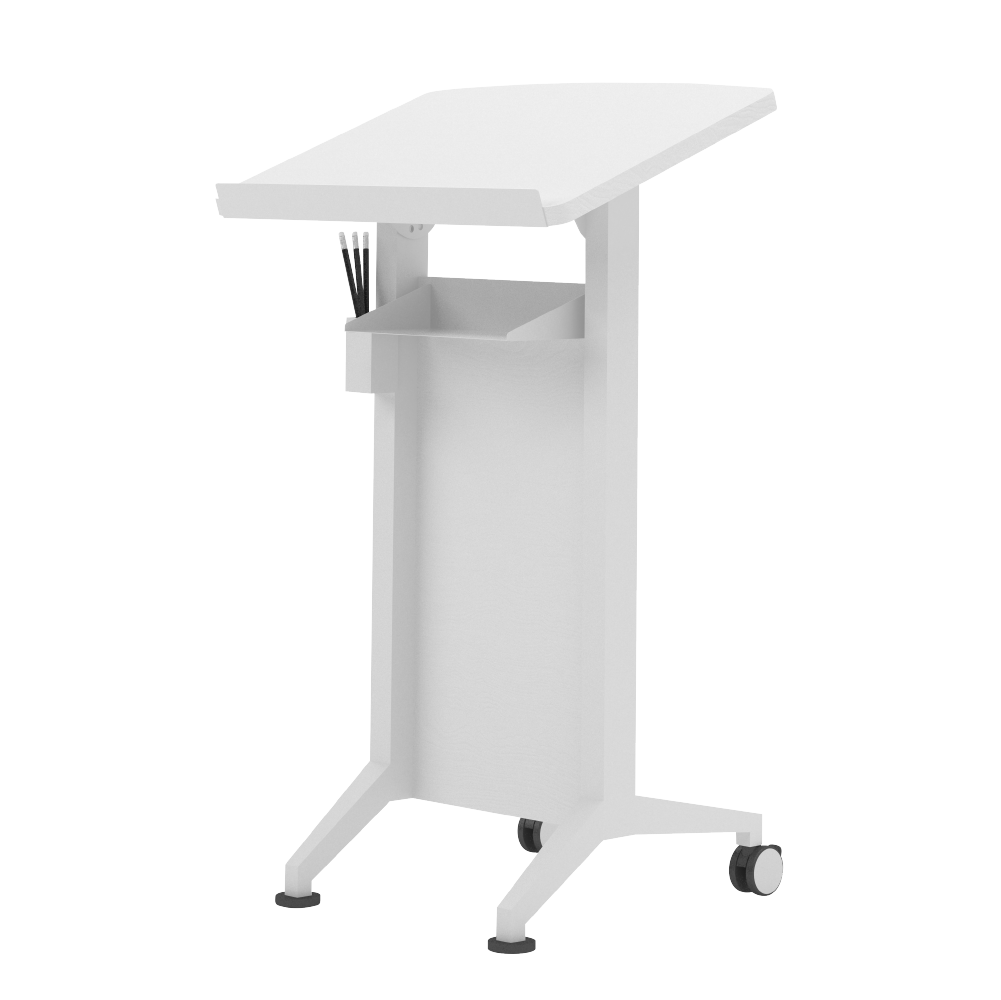 Download our digital resources to help you with your project and in-depth product information