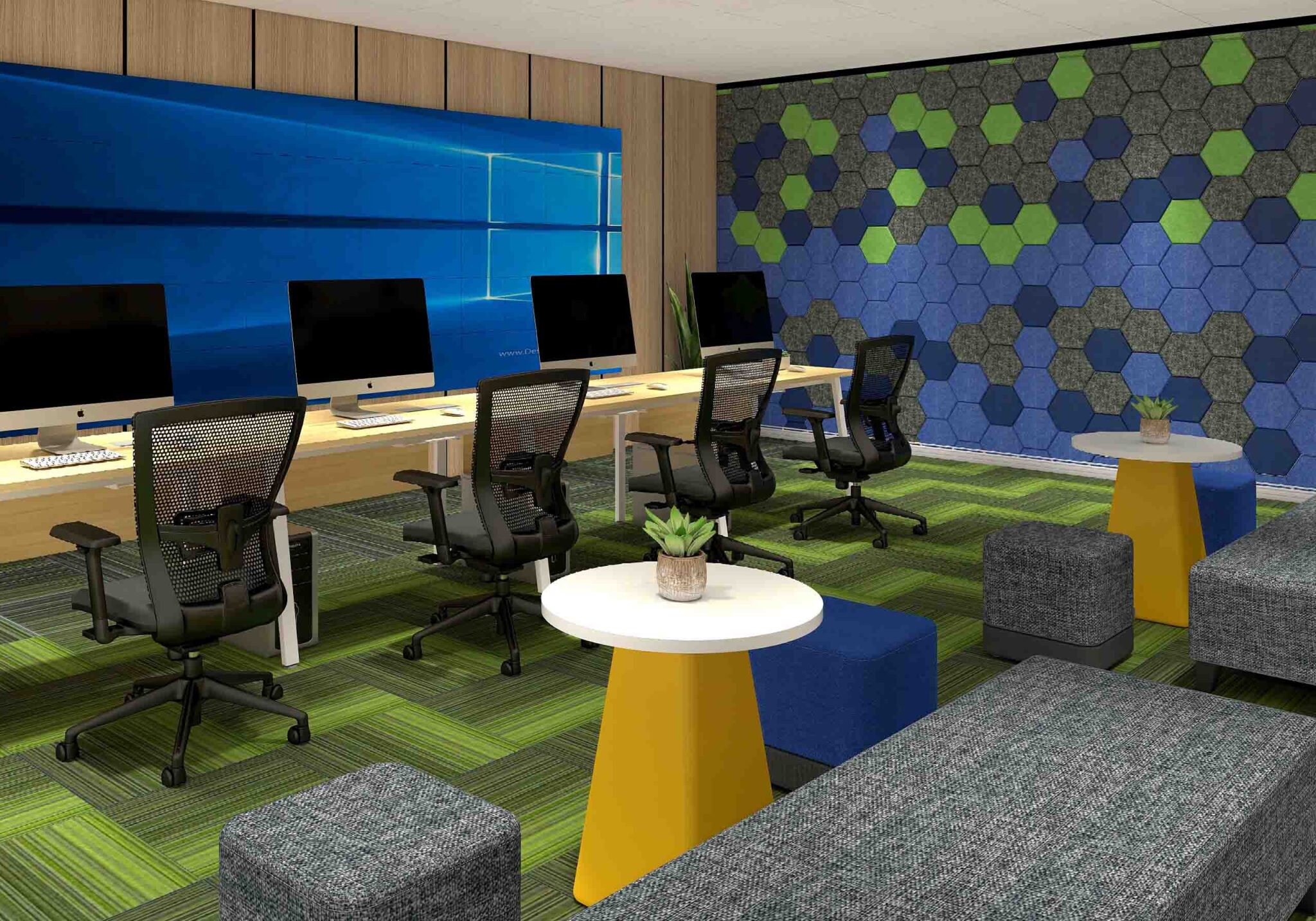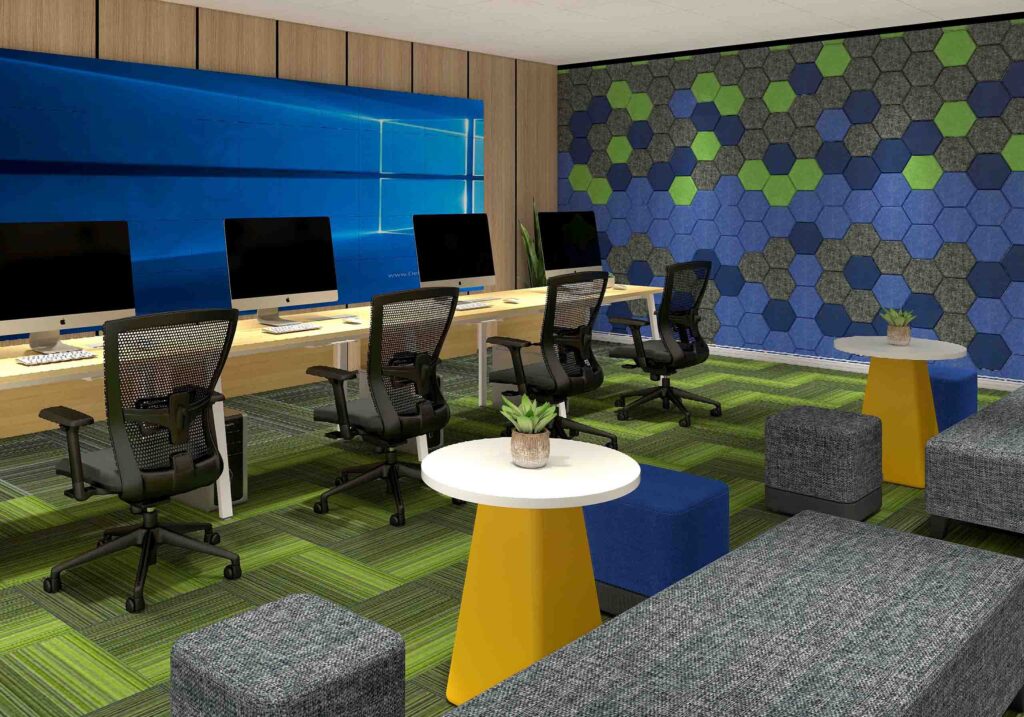 DJKN
Client : Direktorat Jenderal Kekayaan Negara
Location : Central Jakarta
Is an Central Government Financial Statements who is currently carrying out institutional transformation as part of the Ministry of Finance's Institutional Transformation. This institutional transformation at DJKN is intended to enhance and sharpen DJKN's functions related to asset management and the special mission of state asset management.
The selection of a modern concept with a combination of blue and green color accents aims to create an interior environment that captures attention and captivates. By merging bright and brown color tones, a deliberate contrast is established with the colors of the products and materials, enhancing the overall allure.
The color combination provides an interesting visual. The cool and calming tones of blue create a refreshing and inviting atmosphere, while the green color can counter tension and provide a refreshing visual respite. In the meantime, warm and earthy shades of brown add a touch of comfort and tranquility. The interplay between these colors bestows depth and intrigue upon the interior space.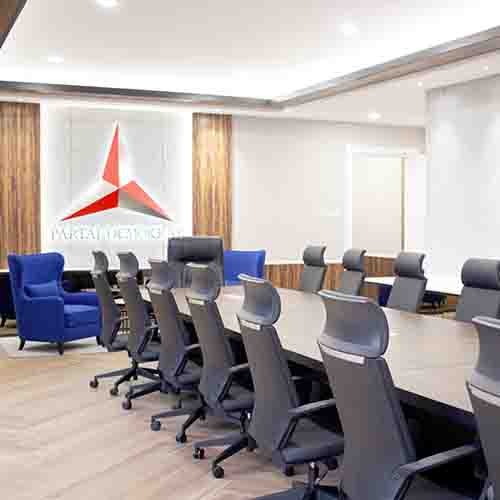 DEMOKRAT
Client : DEMOKRAT
Location :
This meeting is room designed for 16 pax includes dry pantry, a restroom and balcony. Warm toned wood materials combined with concrete textured wall panels, gave a rustic look to the meeting room. The tactile and visual warmth of wood continued seamlessly up to the ceiling. To visually maximize the space, bronze mirrors are introduced, creating an air of sophistication and elegance. A touch of blue accent is applied as striking contrast to enhance identity right next to the company's logo.