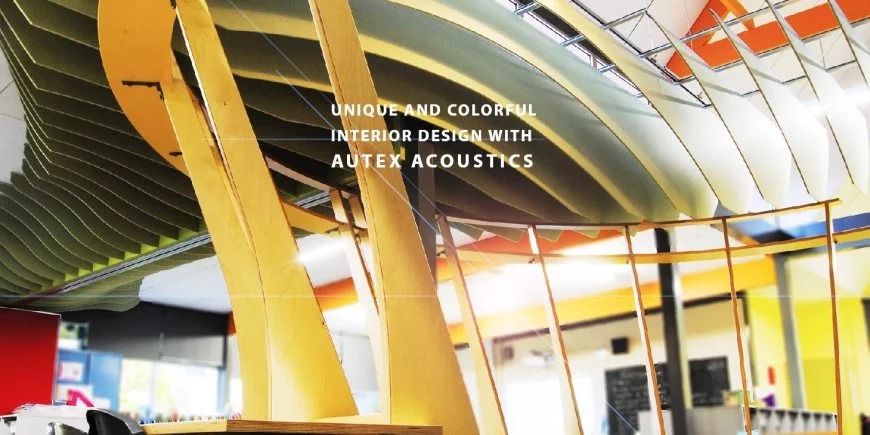 Interior design is one of the most important elements, not only for homes but also commercial and office area. Currently, if you have unique and colorful interior design concept, it can be implemented with the right acoustics. Acoustics is very important because in fact, a study of 65,000 people found that more than half of workers were unhappy with office noise. So, with the right acoustical products, you can suppress annoying noise. If you want to compliment the look as well, you can choose unique and colorful acoustics so that the rooms more functional, beautiful and comfortable.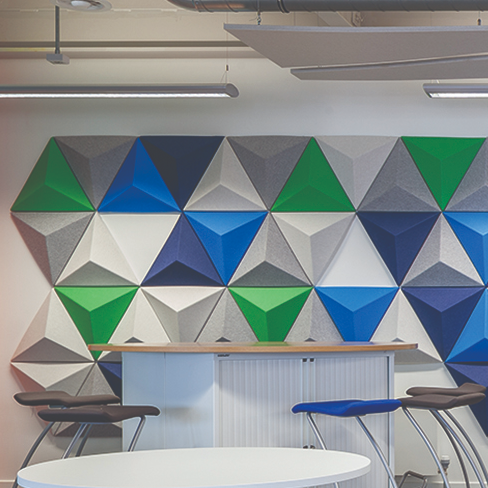 Decorative and functional acoustics surface for residential as well as for commercial interior. The tiles line the wall perfectly and compliment the look. You can choose the color of your favorite to beautify the look of the interior design. The 3D effect makes the room look fantastic.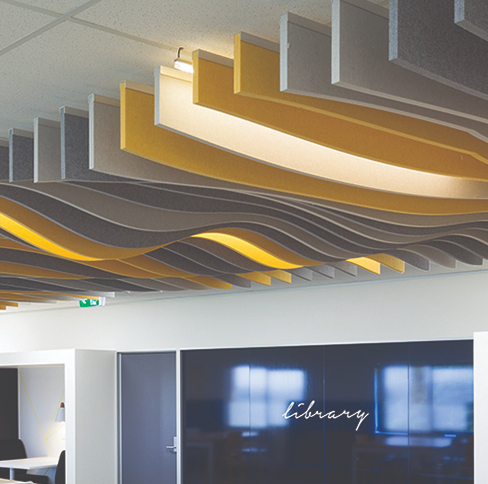 A modular acoustic ceiling system for targeted sound absorption. Therefore, you can install this in one to reduce noise. Thus, you can boost your productivity also To create unique and colorful interior design, you can choose bright colors such as Bosco, Senado, Zenith, or Iron Bank. The ceiling in your room will make the overall look most unique whilst giving benefits from its absorptive sound system.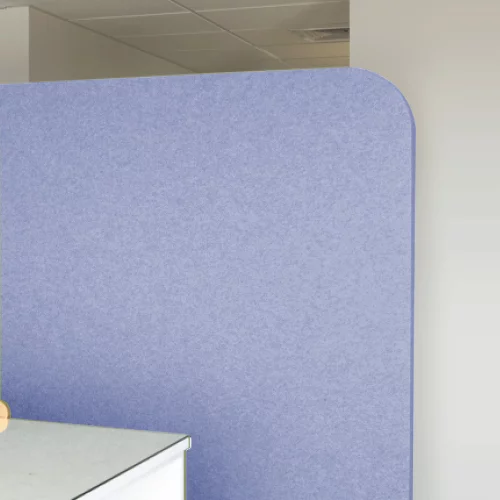 A lightweight and semi rigid panels which have sound absorbing properties. You can install this panel as your interior design concept. Thus, the sound inside won't leak out so you won't bother others. Cube comes in a wide range of color options. You can be more playful with your interior design by choosing the bright color so the room is lively. Color options for colorful interior design include Senado, zenith, iron bank, Bosco, lotus, or pavilion. you can also mix and match the panel with the wall so the colors are more vibrant and fresh.
It's not difficult to create an interesting interior design with Autex. You can choose any furniture you like to complement the look. However, you can also choose useful and functional acoustics for more vibrant and lively look whilst solving acoustical problems. Autex acoustics are available in different design, colors, and function for your needs. Thus, you can choose which type of acoustics that meet your preference. With Autex acoustics, creating unique and colorful interior design is now a piece of cake then.