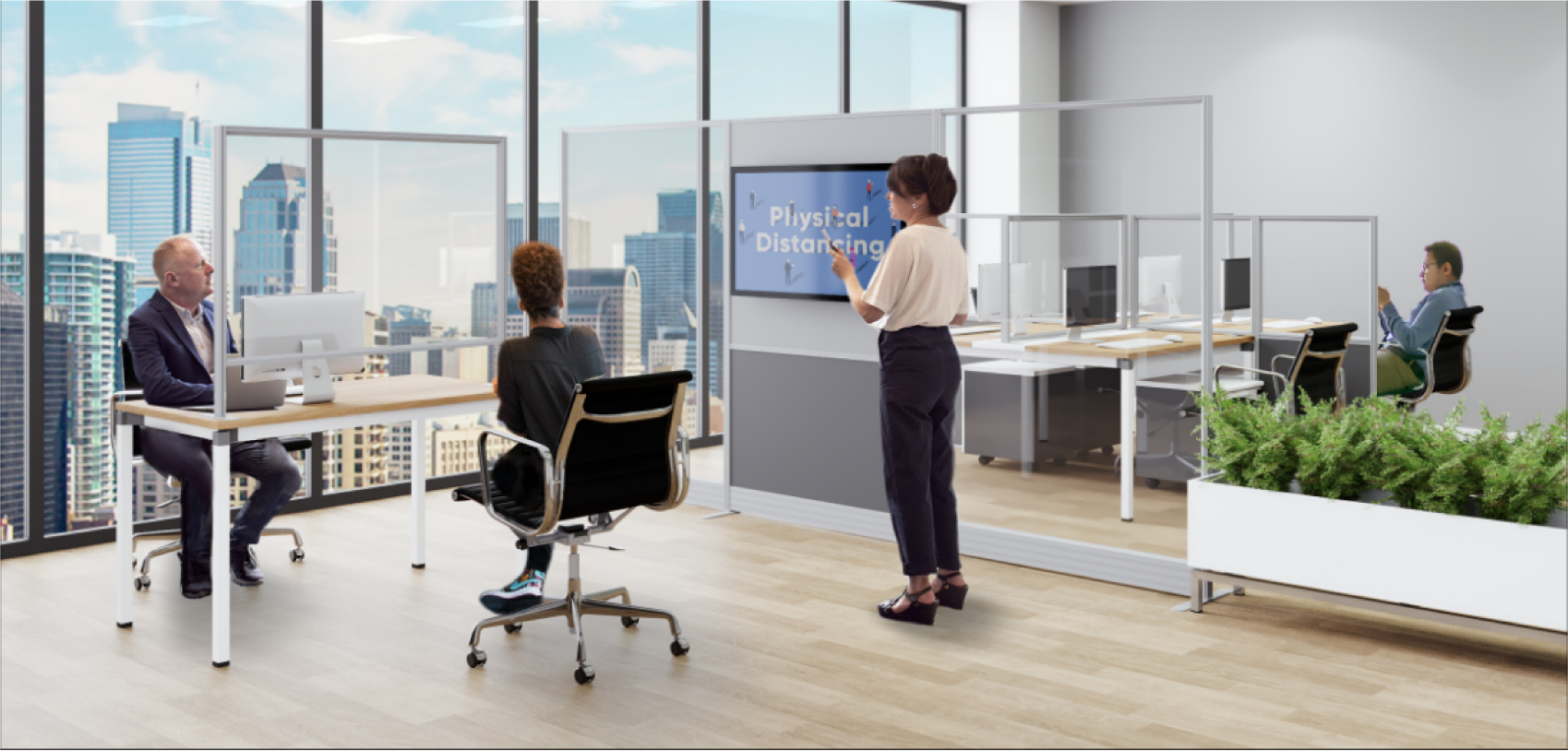 Due to the current pandemic, the sphere of work space will be significantly changed. The work space reality requires great thought and attention to necessity of social distancing, healthy lifestyle, and safety measures.
HighPoint is working to address our clients' concern and prepare New Normal Work Essentials to ensure safe and secure workplace in this New Normal. HighPoint presents curated products to enhance productivity and improve safety for Work In #Newnormal.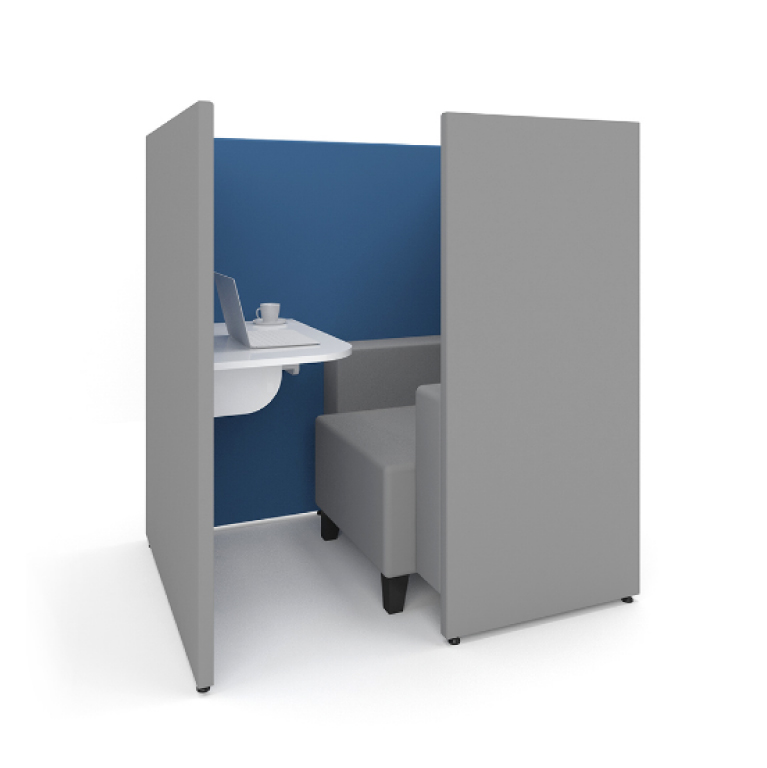 MOJO PRIVATE POD
MOJO optimize space requirements for social distancing with sneeze shields, cough guards and other separation with partition barriers. MOJO acoustic partition also help to reduce sound reverberation with high effectiveness
PDP PARTITION & EXTENDER
Researchers* simulate the effectiveness of a partition for preventing Covid-19 from cough using a supercomputer and successfully modeled the proper partition height needed to minimize the risk of it.
Partitions in offices are set up low enough for employees to be able to see each other's eyes. But when one coughs, droplets of less than 10 micrometers are released into the air and circulate around the partition and reach other people.
*This Research Provided by Riken Center for Computational Science and Toyohashi University of Technology. Supported by Kyoto Institute of Technology and Osaka University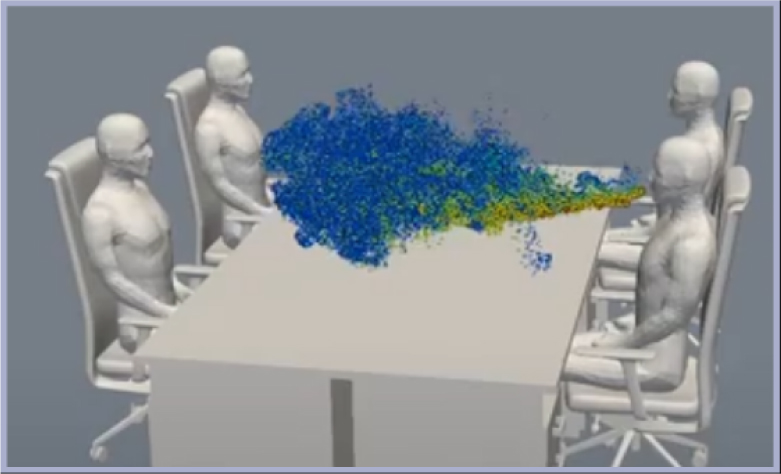 NO PARTITION, HIGH RISK
When there is no partition, droplets flew toward the person sitting across and spread to the other two people who sat diagonally in front of and next to the cougher.
LOW PARTITION, RISKY
When there is 120-centimeter high partition, many of the smaller droplets passed over the partition and spread.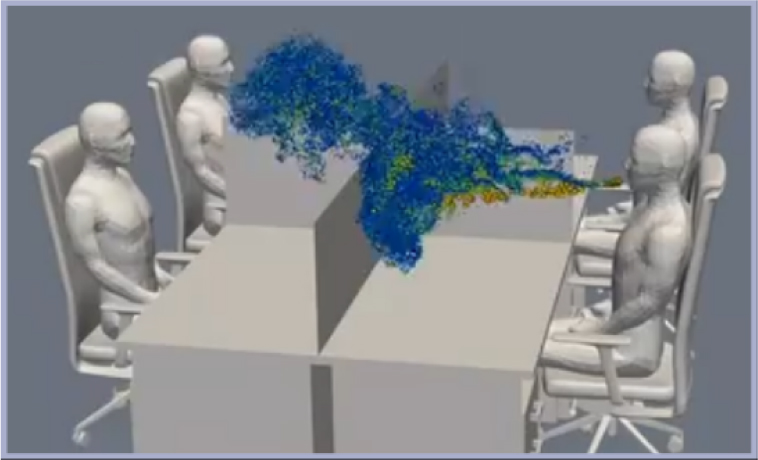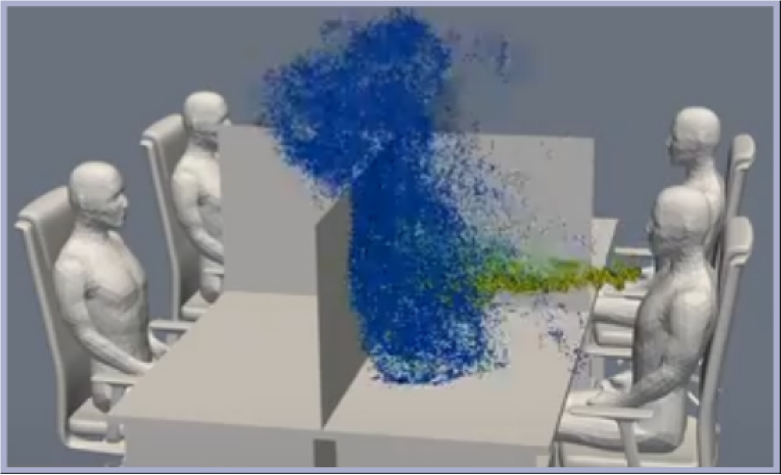 140 CM PARTITION, LOW RISK
When there is 140-cm high partition, droplets rarely reached the other people.
WHAT'S SHOULD WE DO?
If you already have a partition but the height hasn't reached 140 cm, Highpoint present Partition Extender Available in 12 variant sizes.
Find other physical distancing partition with the best price offffering in our #NewNormal collection as below: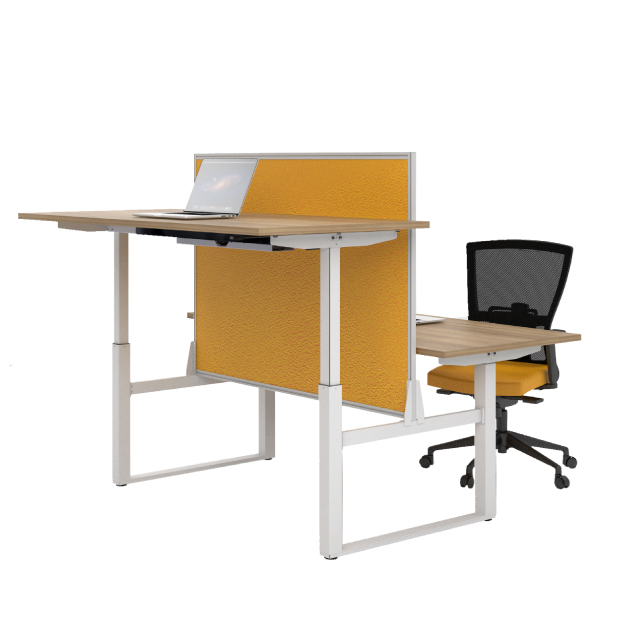 ALTA
Height Adjustable Desk Built to enhance your workflow productivity throughout the day. Alta desk also emphasizes the correction of your back posture and your overall wellness.

HOME OFFICE DESK
Discover minimalist desk to complete your home office while working from home. Its made from premium materials and packed with function while maintaining a clean and simple aesthetic design
COBI NHP601
Bright Color and stylish appearance make your work from home more fun and comfortable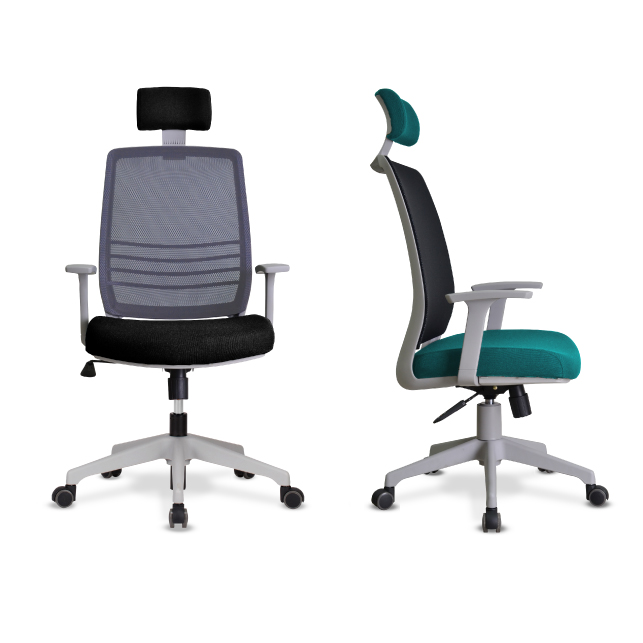 LUXURY VYNIL TILE
Premium vinyl floor that features anti-bacterial surface and other safe features such as anti-toxic ingredients and anti-harmful chemical content, easy to clean, durable. Also available in textures that minimize the risk of slippery with organic real wood look